Justice Dept. Probes California Treatment Of Students With Limited English Proficiency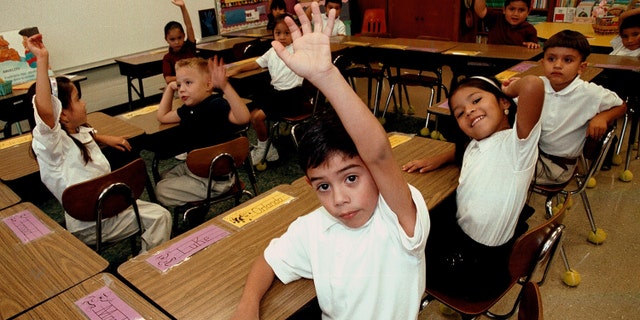 A federal investigation is underway into allegations that California failed to run a program properly for the 1.4 million students who are not proficient in English, reported Southern California Public Radio.
The U.S. Justice Department's Civil Rights Division began its investigation into California's handling of English-language learners following a lawsuit filed last year by the American Civil Liberties Union that accused the state of falling short of its duty to educate some 20,000 students whose native language was not English.
ACLU lawyers contended that the state failed to honor the constitutional right of the students to receive a proper education. They said that students sometimes sat in classrooms, not receiving any instruction, according to SCPR.org
After the lawsuit, a Justice Department official wrote to state education officials saying: "These data strongly suggest that the state's guidance and monitoring have not effectively addressed pervasive school district non-compliance with the EEOA and Title VI."
"These data also suggest that districts openly report their non-compliance to the State each year because they believe the state has implicitly condoned it."
State officials declined comment, SCPR.org said, citing the pending federal investigation.
"Your letter raises very serious allegations about whether the state is meeting its federal obligations to ensure that English Learner (EL) students are receiving services at the district level," Richard Zeiger, California's Chief Deputy Superintendent of Public Instruction, responded to a federal official's letter asking about instruction for students who were not fluent in English.
Federal authorities have told California officials that their responses have done little to assure them that they are providing proper education to such students.
SCPR.org said there are 1.4 million students in California schools categorized as "English learners" in the 2013-2014 school year. This is about 25 percent of California's 6.6 million public school students.
Follow us on twitter.com/foxnewslatino
Like us at facebook.com/foxnewslatino