Judge to hear case of undocumented immigrant charged in San Francisco pier shooting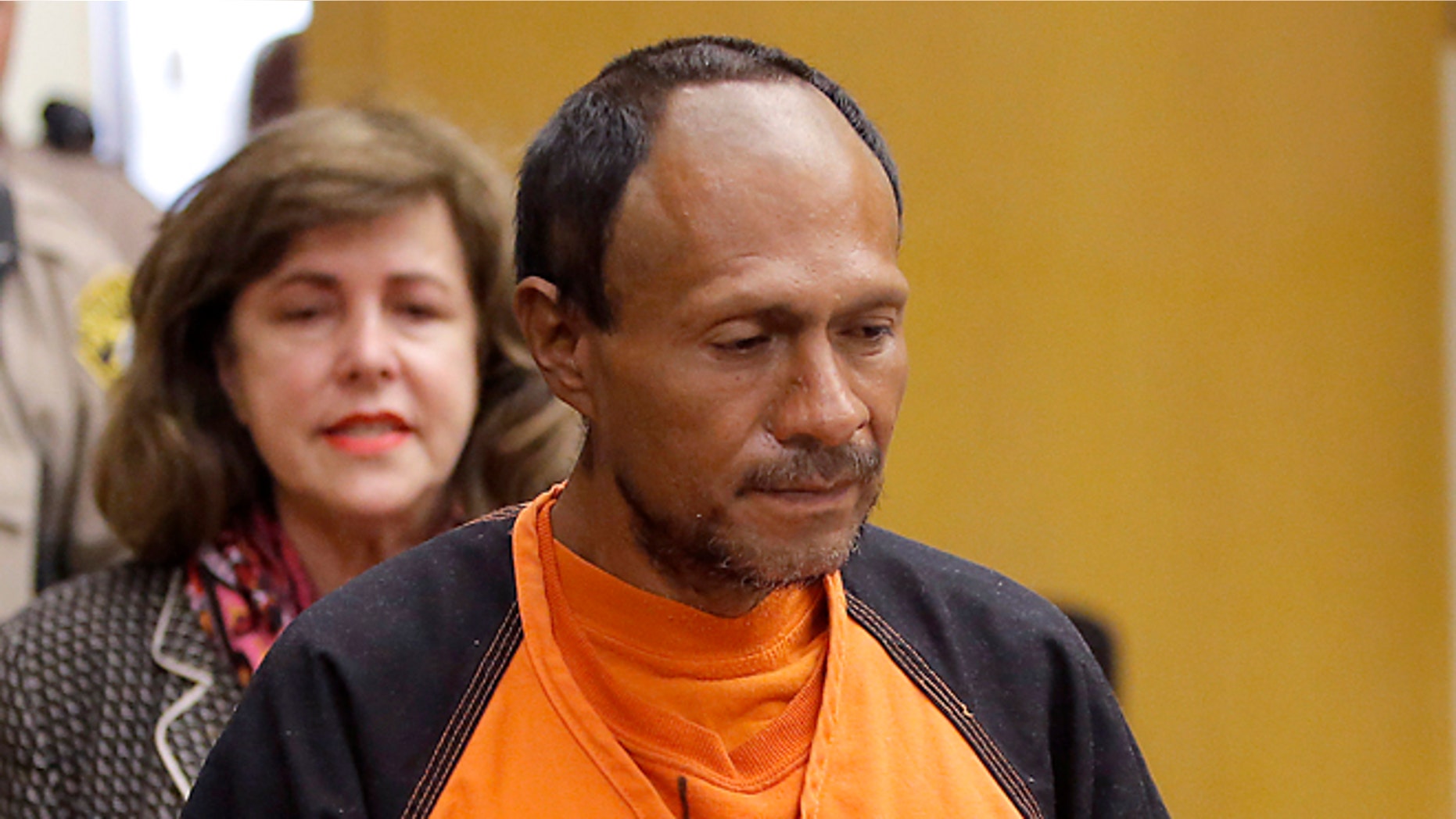 SAN FRANCISCO (AP) – A San Francisco judge is set to hear evidence in a shooting death at a local pier that became a flashpoint in the national immigration debate because federal authorities had requested city officials keep the suspect locked up.
Juan Francisco Lopez Sanchez is due in court on Tuesday for a preliminary hearing to determine whether there is enough evidence to try him on a murder charge in the July slaying of Kathryn Steinle, 32. Steinle was shot during an evening stroll with her father and a family friend.
Sanchez, 45, has pleaded not guilty and told KGO-TV in a jailhouse interview following the slaying that he found a gun wrapped in a T-shirt while sitting on a bench at the pier, and it started firing on its own after he picked it up.
Public defender Matt Gonzalez has said the shooting appeared to be accidental.
Steinle's killing has brought criticism from federal immigration officials and some lawmakers and social commenters, who have said it was preventable. Sanchez had been deported five times, most recently in 2009, and had seven felony convictions, four involving drug charges, according to U.S. Immigration and Customs Enforcement.
He was on the streets after San Francisco officials disregarded a request from federal immigration authorities to keep him in custody.
San Francisco is one of dozens of cities and counties across the country that do not fully cooperate with federal immigration authorities. The city goes so far as to promote itself as a "sanctuary" for people in the country illegally.
The city's sheriff, Ross Mirkarimi, has defended Sanchez's April 15 release, saying federal officials knew city law requires a warrant or court order to detain an inmate for deportation, but they did not obtain one for Sanchez.