Judge marries couple then minutes later sentences groom to 10 years in prison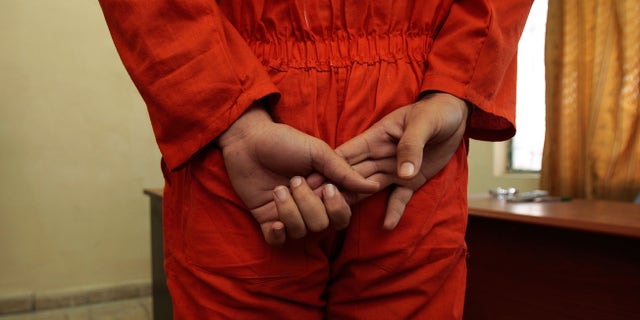 CODY, Wyo. (AP) – A Wyoming man's "I do" wasn't followed by a kiss, cake or honeymoon but a prison sentence for an August crime spree.
The Powell Tribune reports that 25-year-old Israel Silva wore an orange jail jumpsuit and shackles when District Judge Steven Cranfill wed him and his 19-year-old bride in a Cody courtroom last week. The bride stayed 15 feet away from Silva to comply with the jail's "no contact" rules.
Right after, Cranfill sentenced Silva to six to 10 years in prison for a drunken crime spree in which he stole two pickup trucks, crashed one, fired shots at other vehicles and led police on a chase that reached speeds of up to 110 mph.
Silva is disputing the county attorney's arguments that he owes nearly $46,000 in restitution.
Like us on Facebook
Follow us on Twitter & Instagram