Judge denies Jodi Arias possibility of parole, ending epic legal saga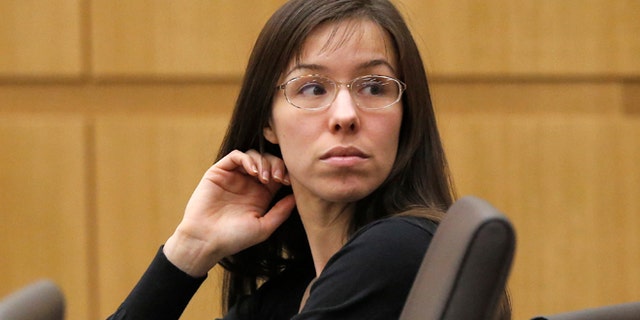 Convicted murderer Jodi Arias will spend the "rest of her natural life" behind bars without the possibility of parole, Judge Sherry Stephens ruled in a Maricopa County courtroom on Monday.
After Arias addressed the judge emotionally, with frequent pauses apparently to gain control of herself, explaining how "disgusted" and "repulsed" with herself she was over having killed her on-again-off-again boyfriend, Travis Alexander, Stephens spoke sternly, saying that, among other reasons for not granting her clemency, "The defendant went to great lengths to conceal her involvement in the crime."
Arias has claimed that Alexander physically abused her, and her attorney frequently made mention of his family being made to hear difficult statements about him, but the defendant didn't hesitate to put them through the wringer one more time, saying, "I remember the moment when the knife went into Travis' throat … Every day I wish I could undo what I did to [him]."
The sentencing was largely a formality after a jury deadlocked last month on whether to give Arias the death penalty or life in prison. The only question being considered was whether Arias would be eligible for release after 25 years or serve the rest of her life behind bars.
Four of the victim's family members tearfully asked the judge to give Arias the maximum sentence before the defendant spoke. They expressed anger over what they called "countless indignities" that besmirched the name of Alexander over the last two years.
The judge's ruling ends an epic legal saga that began when Alexander's body was found in June 2008 having been shot in the head and stabbed nearly 30 times.
In May 2013, Arias was found guilty of first-degree murder, but the jury was hung on the issue of whether or not she should receive the death penalty.
A second jury was hung by an 11-1 vote earlier this year.
The Associated Press contributed to this report.
Like us on Facebook