Journalist shot dead in Northern Ireland rioting, police call it 'terrorist act' by New IRA group
A 29-year-old journalist and author was killed by gunfire during overnight rioting in the city of Derry in Northern Ireland in an incident police are calling a "terrorist act."
Authorities said the dissident group, the New IRA, was most likely responsible for killing Lyra McKee – probably by a stray bullet – during rioting in the Creggan area.
"We believe this to be a terrorist act," Assistant Chief Constable Mark Hamilton said. "We believe it has been carried out by violent dissident republicans."
Hamilton said the force's assessment "is that the New IRA are most likely to be the ones behind this and that forms our primary line of inquiry."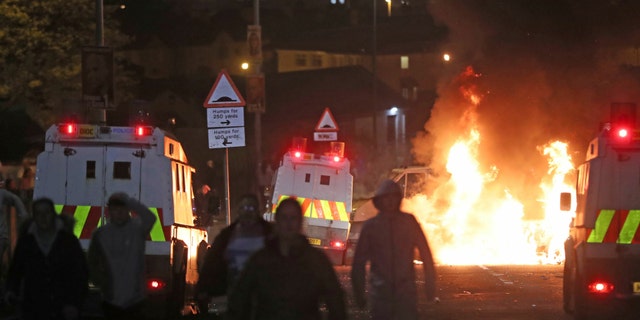 "This murder demonstrates all too starkly that when terrorists bring violence and guns into the community, members of the public are placed in severe danger. It is abundantly clear that they do not care who they harm," he added. "This is a horrendous act, it is unnecessary, it is uncalled for, it's totally unjustified."
He appealed for calm to prevail on Easter weekend.
GROUP CALLING THEMSELVES THE IRA CLAIMS RESPONSIBILITY FOR LETTER BOMBS IN UK
Trouble broke out Thursday night while officers carried out a search operation aimed at disrupting dissident republicans ahead of this weekend's commemoration of Irish independence, Sky News reported.
Police said Friday they are searching for multiple suspects who fired a number of shots at officers during the unrest Thursday evening. A murder investigation has been launched, but there have been no arrests.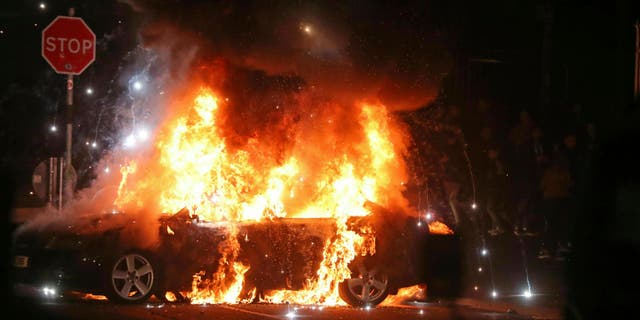 An eyewitness told the BBC that a gunman fired indiscriminately into a crowd during riots at the crowded Creggan housing complex.
McKee, who was standing near a police vehicle, was wounded.
"She was taken away from the scene in a police Land Rover to Altnagelvin Hospital but unfortunately she has died," Hamilton told reporters.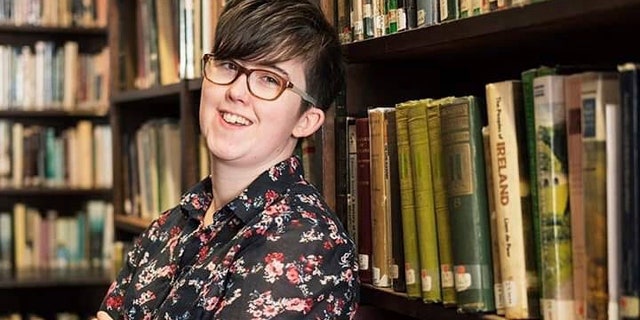 SOCCER PLAYERS LAUNCH SOCIAL MEDIA BOYCOTT OVER RACIAL ABUSE
Deputy Chief Constable Stephen Martin said police believe more than one person was involved in the shooting.
"We certainly believe there was more than one person who was involved in this last night. Obviously, only one person pulled the trigger but there was more than one person," he said.
He said the violence started after police entered the area to search for weapons and that the gunman was aiming at policemen when the rioting intensified.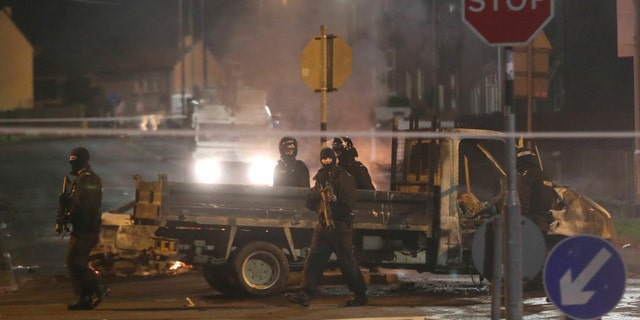 U.K. Prime Minister Theresa May called the death of McKee "shocking and truly senseless."
"She was a journalist who died doing her job with great courage," May said
In a joint statement, the leaders of Northern Ireland's six biggest political parties said they were "united in rejecting those responsible for their heinous crime."
"Lyra's murder was also an attack on all the people of this community, an attack on the peace and democratic processes," they said, according to the BBC. "It was a pointless and futile act to destroy the progress made over the last 20 years, which has the overwhelming support of people everywhere."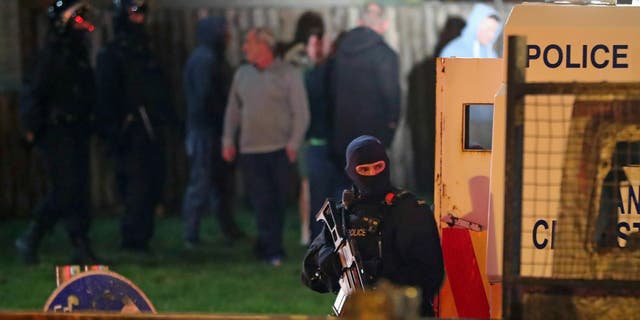 The New IRA is a small group of republicans who reject the 1998 Good Friday agreement that marked the Irish Republican Army's embrace of a political solution to the long-running violence known as "The Troubles" that claimed more than 3,700 lives.
The group is also blamed for a Londonderry car bombing that did not cause any injuries in January. It is regarded as the largest of the splinter dissident groups still operating and has been linked to several other killings in the past decade.
In March, they allegedly claimed responsibility for letter bombs that were sent to three London transportation hubs and a Scottish university.
Republican group Saoradh released a statement claiming a "Republican volunteer" shot McKee while attempting to "defend people" from the police.
"Tragically a young journalist covering the events, Lyra McKee, was killed accidentally while standing behind armed Crown Force personnel and armored vehicles," it added, according to Sky News.
CLICK HERE FOR THE FOX NEWS APP
McKee, the victim of the shooting, rose to prominence in 2014 with a moving blog post — "Letter to my 14 year old self " — describing the struggle of growing up gay in Belfast, the capital of Northern Ireland.
In the post, she described the shame she felt at 14 as she kept the "secret" of being gay from her family and friends and the love she received when she was finally able to reveal it.
McKee had recently signed a contract to write two books.
Hours before her death she tweeted a photo of the riot with the words: "Derry tonight. Absolute madness."
The Associated Press contributed to this report.