Jose Baez May Get Fired by Casey Anthony, Report Says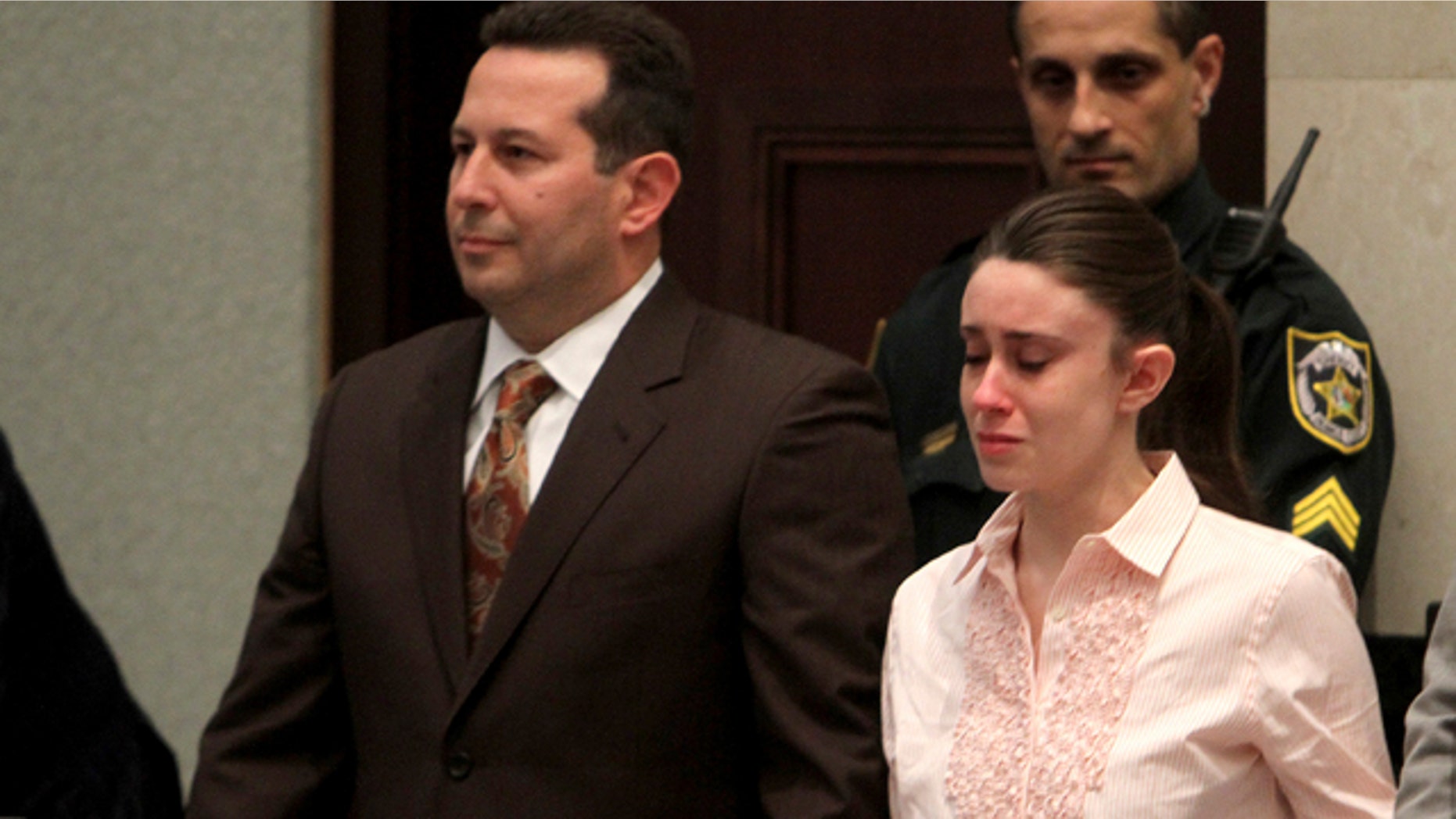 Casey Anthony, who was acquitted on murder charges last year in the death of her 2-year-old daughter, plans to fire the attorney who helped set her free, reports say.

The New York Post says Anthony is angry over the fallout of her case, and thinks her lawyer, Jose Baez, hasn't done enough to secure a lucrative sit-down interview with a TV network on her behalf. So she wants to get rid of him.
"Casey doesn't want to be reading that Jose's working on all of these deals on her behalf," a source told the newspaper. "She thinks he's using her name as a meal ticket."
The paper says her original, though lesser-known attorney, Cheney Mason, would take over her legal representation and deal with the media.
Baez, a relative novice before he met Casey Anthony, became an international star after he successfully represented her in her criminal case, which was widely covered by national and international media. Baez, who is Puerto Rican, and his legal team were able to convince a jury that there was not enough evidence to prove Anthony killed her daughter, Caylee Marie.
Caylee was reported missing in Orlando in July 2008 and her remains were found in a wooded area near her home five months later.
Anthony was found guilty of four misdemeanor counts, but was later released after she was given credit for time served. The verdict sparked outrage across the country, and Anthony went into hiding.
But that didn't stop Baez from making the media rounds – he'd show up on cable and network shows, mostly to talk about Anthony's case and to defend attacks against her.
Last week, which the Post said was the last straw, he appeared in an interview with Geraldo Rivera talking about how he would sue whoever leaked a private video diary made by Anthony.
"He's going around taking meetings with TV producers and networks," a source told the Post. "She doesn't trust him anymore."
Follow us on twitter.com/foxnewslatino
Like us at facebook.com/foxnewslatino