Jordan says it has no news of Jordanian activist detained in Saudi Arabia 50 days ago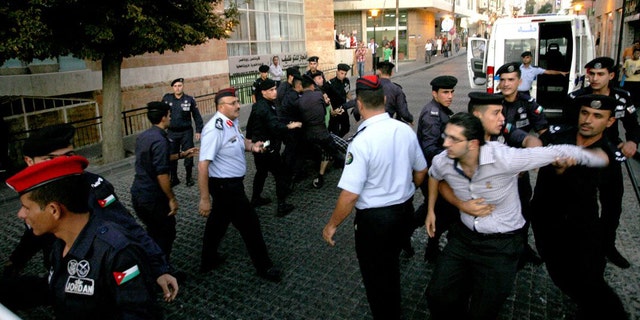 AMMAN, Jordan – Jordan says it has no official word from Saudi Arabia about one of its citizens apprehended by authorities there 50 days ago.
Jordanian foreign ministry spokeswoman Sabah Rafie told the Associated Press Monday that Jordan has yet to receive a formal response regarding the detention of Khaled Natour at Riyadh airport.
Foreign Minister Nasser Judeh, his offices, and the Jordanian ambassador to Saudi Arabia have made repeated queries but to no avail, she said.
Youth activist Natour has protested outside the Saudi embassy in Amman against the Saudi-led military force that quashed protests in Bahrain. He later travelled to Saudi Arabia on a work visa but was detained upon arrival in Riyadh.
Al-Rafie said Natour's father contacted the ministry Sunday and wept because he has no news of his son.