Joran van der Sloot Reportedly Gets Girlfriend Pregnant Behind Bars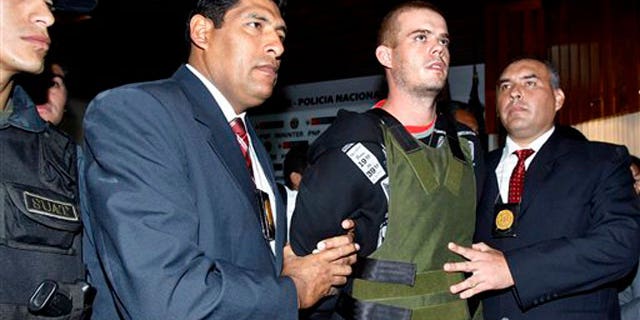 Joran van der Sloot -- the Dutch man accused in the murder of a Peruvian woman and the main suspect in the disappearance of Natalee Holloway -- has gotten his girlfriend pregnant while behind bars, the Daily Mail reports.
The U.K. paper reports that van der Sloot's girlfriend was frequently seeing him for conjugal visits, going to his jail cell to do "chores" and bringing him candy.
His girlfriend reportedly works at the same Peruvian casino where he met Stefany Flores, the woman he is accused of murdering in June 2010.
Ricardo Flores, Stefany's father, has asked officials at the Miguel Castro Castro Jail to investigate the conjugal visits.
Van der Sloot is accused of first-degree murder in Flores' death and could get up to 35 years in prison. He confessed to the murder last year, saying he strangled Flores and asphyxiated her with his shirt. He claims Flores attacked him first.
He is also the main suspect behind Holloway's disappearance in Aruba in 2005. The 18-year-old Alabama teen went missing during a high school graduation trip to the Caribbean island.
Van der Sloot was the last person to have seen Holloway alive. Her body has yet to be found.
Click for more about Joran van der Sloot from the Daily Mail.