Joint bobsled team between North Korea and South Korea would be 'embarrassing,' a 'laughing stock,' coach says
NEWYou can now listen to Fox News articles!
South Korea's bobsled coach scoffed at the idea of a joint Olympic team with North Korea, saying Wednesday the venture would be an embarrassment and make the sport a "laughing stock."
South Korean bobsled head coach Lee Yong's comments added to mounting criticism after the rival countries agreed to field a joint Olympic women's ice hockey squad for the upcoming games in Pyeongchang.
Lee spoke after the Team Korea launch ceremony in Seoul, and admitted a joint team with the Hermit Kingdom would generate a lot of buzz. But Lee said the downside would be too steep.
"A joint Korean team would draw a lot of attention, but it'd be an embarrassing event that would make our sport a laughingstock," Lee said, according to Yonhap News Agency. "Even a team that has been together for three, four years can get into accidents. It makes no sense to have a new team to train for a couple of weeks."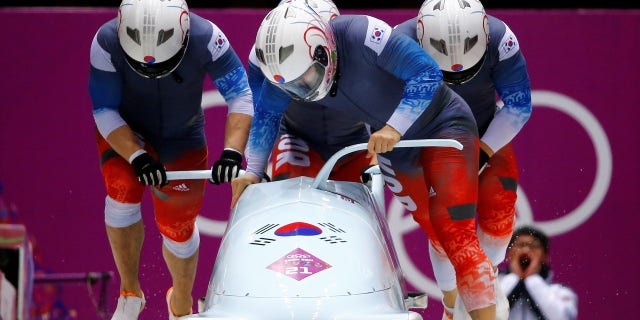 NORTH KOREA'S 'ARMY OF BEAUTIES' CHEERLEADING SQUAD HEADING TO SOUTH KOREA FOR OLYMPICS
The International Bobsledding and Skeleton Federation initially floated the idea late last week of North Korean and South Korean bobsledding athletes competing together, Yonhap reported.
"A mixed 4-man bobsleigh team with athletes from North and South Korea could be among the sleds testing the conditions" on Feb. 24 and 25, the organization said Friday ahead of the Pyeongchang Olympics.
Despite Lee's rejection, IBSF President Ivo Ferriani said a joint team "would bring the athletes of both countries really close together."
If a joint bobsledding team was created, it would be the second joint team created for the Olympic Games after the female hockey squad was formed. That 15-member team, consisting of 12 players, a coach and support staff, shouted "We are one!" and took a group photo before heading to practice.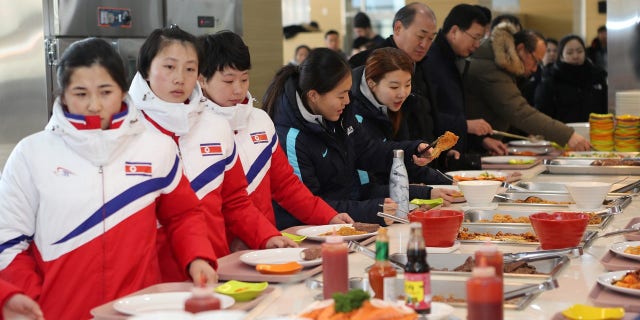 NORTH KOREA CALLS FOR UNIFICATION OF KOREAN PENINSULA
But the joint team sparked a major backlash in South Korea. About 70 percent of people surveyed said they opposed the idea of a joint squad because it would deprive South Korean players of playing time.
The South Korean team's coach, Canadian Sarah Murray, admitted last week she was worried about the chemistry between the players.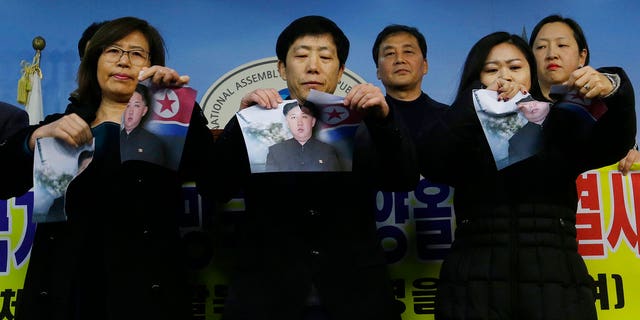 "Adding somebody so close to the Olympics is a little bit dangerous just for team chemistry because the girls have been together for so long," she said.
"Why are we doing this?" said Heo Doo-won, a 40-year-old teacher. "We are clearly two different countries and it's better if things stay that way. I don't want a unified team or a unification flag. Why can't we just let the North Koreans march under their own flag?"
The Associated Press contributed to this report.