Jodi Arias Sentencing Held Off Until September By Judge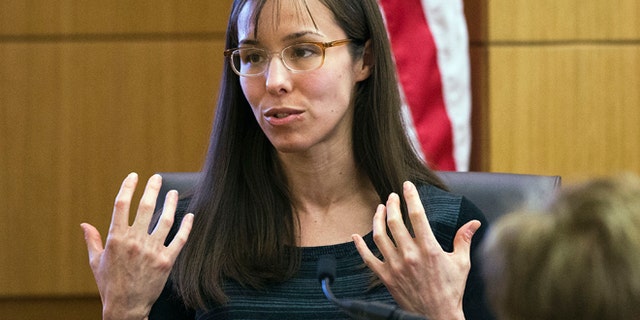 The sentencing of convicted killer Jodi Arias was put off until mid-September by the Arizona judge overseeing the trial.
Maricopa County Superior Court Judge Sherry Stephens said Monday prosecutors needed time to respond to requests by the defense to monitor jurors' Twitter handles and to restrict live television coverage of the proceedings. Stephens will consider these requests at a hearing set for Sept. 16.
Arias, 33, was convicted of first-degree murder on May 8 in the 2008 death of boyfriend Travis Alexander in his suburban Phoenix home. After the marathon trial, the jury failed to reach a decision on whether she should get the death penalty or life in prison.
Prosecutors want a new jury to consider the same question. If a new jury cannot make a unanimous decision on the issue, Arias will automatically be sentenced to life in prison. The judge, though, could decide whether the term is without parole or if Arias is eligible for parole after 25 years.
Arias initially denied killing Alexander, but eventually told police she killed him in self-defense after he attacked her. Prosecutors argued it was premeditated murder carried out in a jealous rage after Alexander wanted to end their affair and planned a trip to Mexico with another woman.
Based on reporting by The Associated Press.
Follow us on twitter.com/foxnewslatino
Like us at facebook.com/foxnewslatino