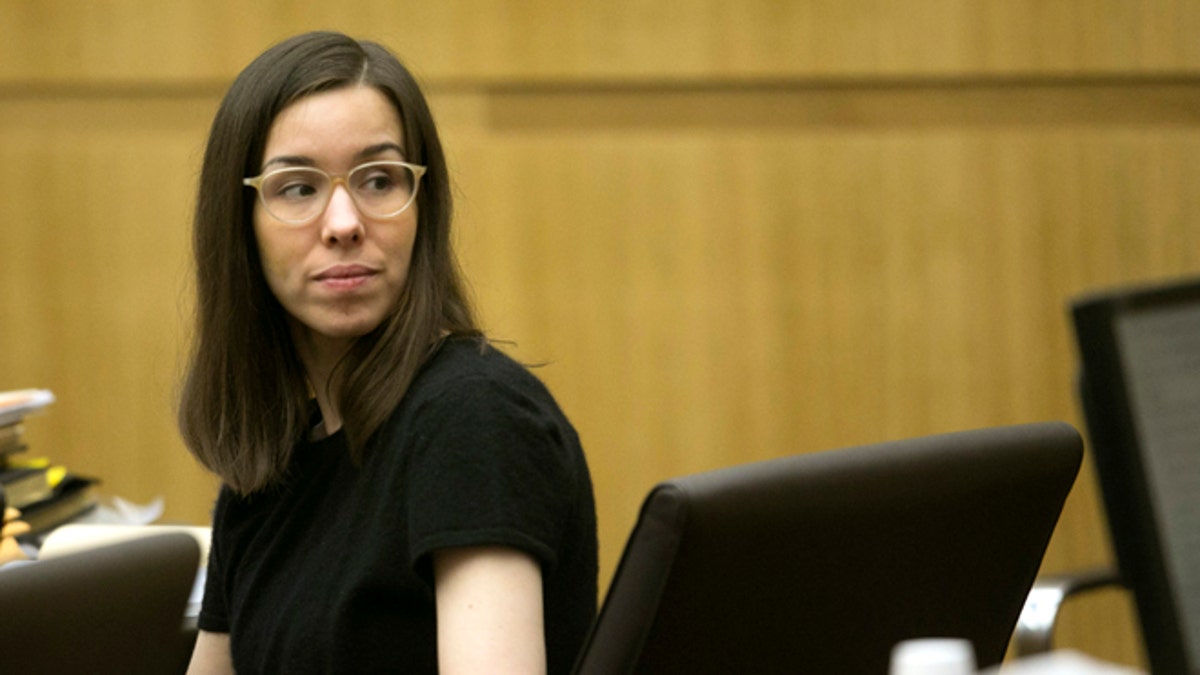 PHOENIX (AP) – A judge ordered convicted murderer Jodi Arias on Monday to pay about $30,000 in restitution to her slain lover's family to cover their travel expenses to attend the lengthy trial.
Judge Sherry Stephens ordered Arias to pay five siblings of ex-boyfriend Travis Alexander. Alexander's family initially asked for about $100,000 in restitution, but Arias' attorney Jennifer Willmott says the family didn't receive the full amount because they didn't turn in all the necessary receipts.
Neither Arias nor Alexander's family appeared in court.
Prosecutor Juan Martinez said Alexander's family didn't want to come back to Arizona so he submitted receipts on their behalf.
Despite the ruling, Willmott said Arias most likely won't be able to make enough money in prison to pay back the family.
"In the past, my experience has been that victims are unlikely to get the money when somebody has been sent to prison for so long because they don't have the ability to make it," Willmott said. "Eventually she'll be able to get a job making 10, 20 cents an hour so they can take money from that, but it's very small."
Wilmott said that although there are websites raising funds for the convicted murderer to appeal her life sentence, Arias doesn't have control over how those funds are used.
One website claims to have raised more than $70,000 in a trust fund for Arias to appeal the life sentence ruling, but Willmott said she is not sure how the appeals fund will be spent since she is not involved in the process.
A second site selling art by Arias says it's using part of the profits to pay for appeals, but doesn't mention restitution payments. The website's owners have not immediately returned request for comment.
Arias was convicted of murdering Alexander in 2013 and sentenced to life in prison in April.
Prosecutors say Arias killed Alexander after he planned a trip to Mexico with another woman. Arias shot Alexander and stabbed him nearly 30 times in his suburban Phoenix home. She was arrested weeks later and initially denied involvement.
Her 2013 trial became a media circus as details of their tawdry relationship and the violent crime scene emerged while the courtroom saga was broadcast live. Spectators traveled to Phoenix and lined up in the middle of the night to get a seat in the courtroom to catch a glimpse of what had become to many a real-life soap opera.
During a brief press conference after the hearing, Willmott said Arias is adjusting to life in prison.
"She is working hard to behave herself, because then then gets more visits eventually. She gets one a week," and "it's through the glass, so no physical contact," she said.