Jihadist couriers? Suspects nabbed at Johannesburg airport with $6M were ISIS-bound, say cops
JOHANNESBURG – Five men nabbed last month about to board a flight at South Africa's busiest airport with $6 million stuffed in bags may have made hundreds of such trips -- with inside help -- as part of a cash pipeline to fund the Islamic State, police sources said Monday.
The suspected couriers were caught at Johannesburg's main airport, OR Tambo, on Aug. 28, but news the money was headed for the terror network only emerged late Sunday. A senior police officer told Fox News Monday the suspects are believed to have been headed for the ISIS caliphate in Syria and Iraq by way of Dubai, and that one may have made the same trek hundreds of times.
"It is very likely that the money was going to ISIS," the police officer said. "We are investigating who these five carrying the money were, and there is one … we are particularly interested in, as records show he was flying to Dubai every two days for a year."
"It is very likely that the money was going to ISIS."
The suspects, all South African, were walking down the ramp to the aircraft with 12 bags when approached by agents. The bags contained 23 million South African rand, and $3.77 million in U.S. dollars, officials said.
The men were stopped when they saw customs officers on the ramp and tried to turn back, but other officers shut the access door behind them, trapping them on the ramp, sources told Fox News. IOL News reported that the men were released after authorities seized the money and took their identities down. Officials released a statement at the time saying the men were stopped by customs officials who used "risk profiling."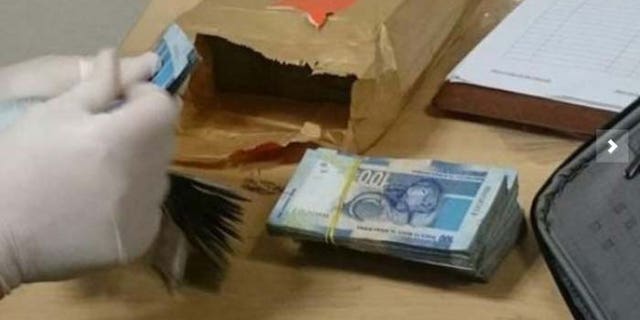 "The five individuals were escorted back to immigration at international arrivals, booked back into South Africa and escorted to customs," the statement said.
The police source said Monday authorities have been working with investigators in Dubai and have not ruled out the possibility the couriers had help from airport workers, noting that the suspects were permitted to board with more than two bags each.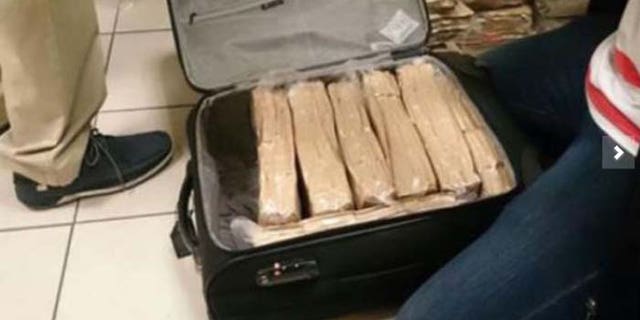 "There may have been collusion between home affairs and customs officials and the men at the airport," he said.
OR Tambo International Airport is the busiest airport on the continent, serving 19 million passengers per year and employing about 18,000 workers.
Iraqi ambassador to South Africa Hisham al-Alawi told IOL he was not surprised at suspicions the money could have been destined for ISIS.
"There has been increasing activity in South Africa with regards to recruitment and fund-raising for ISIS," he said. "We are always receiving information about people who are joining. It could also be a possibility that those returning are being sent back to recruit or fund-raise. It is something we must be wary of."