Jerusalem Post says former chief editor Ari Rath dead at 92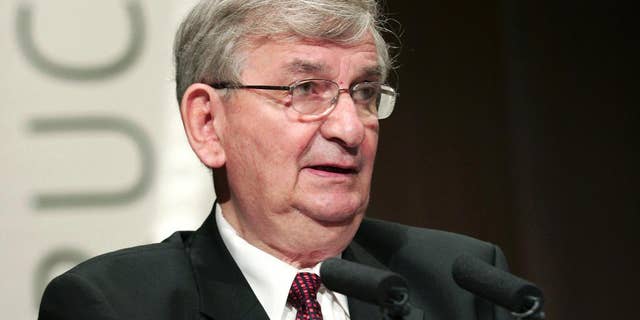 NEWYou can now listen to Fox News articles!
VIENNA – The Jerusalem Post says Ari Rath, its former chief editor who advocated the peaceful coexistence of Israelis and Palestinians, has died in Vienna. He was 92.
Rath was best known for a more than decade-long tenure at the daily's helm. His support of dialogue to resolve past and present conflicts won him numerous honors, including Germany's Order of Merit and Vienna's Golden Award of Honor.
Rath died Friday. Born in Vienna, he was among the Jewish children who managed to escape the Holocaust through special transports to Palestine after Nazi Germany annexed Austria in 1938. He joined the Jerusalem Post in 1957 and was appointed chief editor in 1975.
Rath counted former Israeli President Shimon Peres and assassinated Prime Minister Yitzhak Rabin among his friends. He regained his Austrian citizenship in 2007.