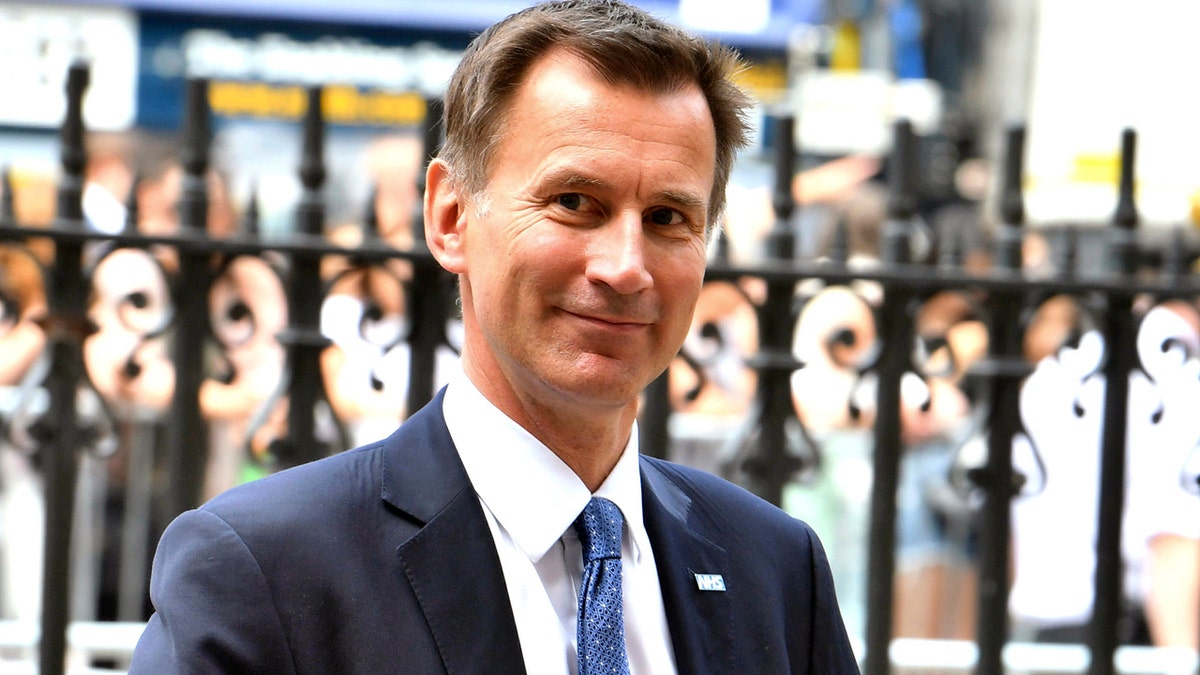 British Prime Minister Theresa May selected Jeremy Hunt to replace Boris Johnson as foreign secretary Monday as she sought to re-stabilize her government following a pair of high-profile resignations over Brexit.
Johnson resigned earlier Monday, less than 24 hours after Brexit Secretary David Davis and junior Brexit minister Steve Baker quit their posts in protest of how May's government is handling Britain's separation from the European Union. May replaced Davis with Dominic Raab, a strong Brexit supporter.
BORIS JOHNSON QUITS AS UK FOREIGN SECRETARY, LEAVING MAY ON BRINK OVER BREXIT
In his resignation letter to May, Johnson accused her waving "white flags" of surrender in negotiations with EU leaders. He also warned that Britain was "headed for the status of a colony" within the bloc.
Johnson and Davis are two of the most prominent proponents of a so-called "hard Brexit," or a clean break with the EU.
At a Cabinet meeting Friday, May demanded members support a plan for Brexit that would include Britain partly remaining in the single market and signing up to a "common rulebook" for goods. In his resignation letter to May, Davis said the policy "hands control of large swathes of our economy to the E.U. and is certainly not returning control of our laws in any real sense."
Hunt, who had been the health secretary, is considered one of May's most loyal ministers. His appointment means that all four of the U.K.'s so-called great offices of state -- prime minister, chancellor of the exchequer, home secretary and foreign secretary -- are held by politicians who voted "Remain" in the 2016 referendum.
Late Monday, Hunt tweeted that it was a "[h]uge honour to be appointed Foreign Secretary at this critical moment in our country's history. Time to back our PM to get a great Brexit deal - it's now or never..."
The spate of resignations has left May open to a leadership challenge from within her party that could topple the government and force an early election. However, should she survive such a challenge, Conservative Party rules prevent her opponents from making another try to unseat her for at least a year.
The latest turmoil came at the beginning of an already busy week for May, which includes a NATO summit in Brussels and President Trump's much-anticipated visit to the U.K. He and May are scheduled to meet on Friday.
Fox News' Adam Shaw and The Associated Press contributed to this report.