Japanese city running out of ninjas as population shrinks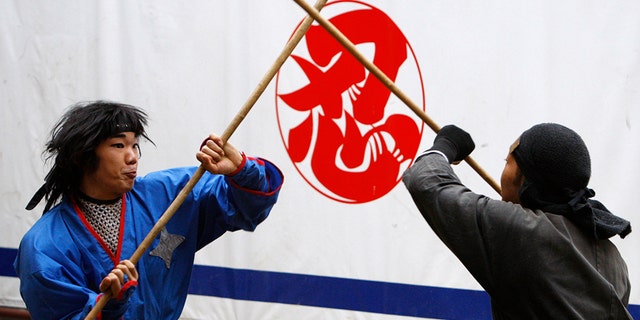 A small city in Japan is facing a ninja shortage as the town struggles with depopulation.
Iga, located roughly 40 miles southwest of Kyoto, is having trouble finding ninjas to perform during its annual festival, NPR reported Monday in an episode of its "Planet Money" podcast.
The job — seemingly born in the city of Iga — pays $85,000 a year, according to the report, but the city in central Japan has too few residents to fill the role.
The town of around 91,000 people sees nearly 30,000 tourists each year for its annual ninja festival.
Young people, according to the podcast, are leaving the rural countryside for "life in the big city like Toyko or Yokohama." The town also has a low unemployment rate at 2.5 percent, making it difficult to find people for the position.
Mayor Sakae Okamota hopes the city does all it can to draw in tourists to Iga, including attracting visitors to its festival and, according to the report, creating a second ninja museum.