Japan resumes work at disputed site for US base relocation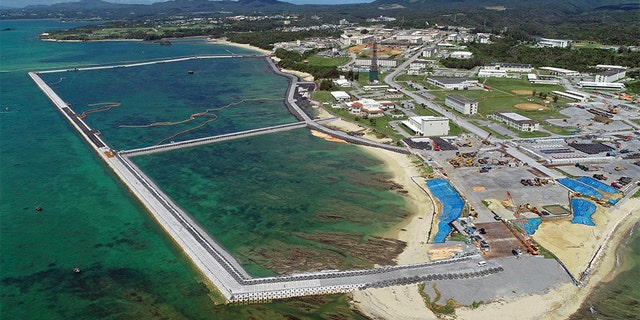 Japan's central government has resumed work at a disputed U.S. military base relocation site on the southern island of Okinawa despite local opposition.
The Defense Ministry's local branch said an early stage of landfill work at Henoko on Okinawa's east coast began Thursday morning.
The Henoko site is the replacement for a U.S. Marine Corps air station in a more populated area.
Okinawans say the presence of so many U.S. troops on the tiny island is burdensome and they want the base off the island entirely.
Defense Ministry officials said the resumption of work at Henoko followed the central government's decision earlier this week to reverse Okinawa's earlier ban on a landfill work at the site.
About half of the 50,000 American troops in Japan are stationed on Okinawa.