Japan heatwave kills 12: reports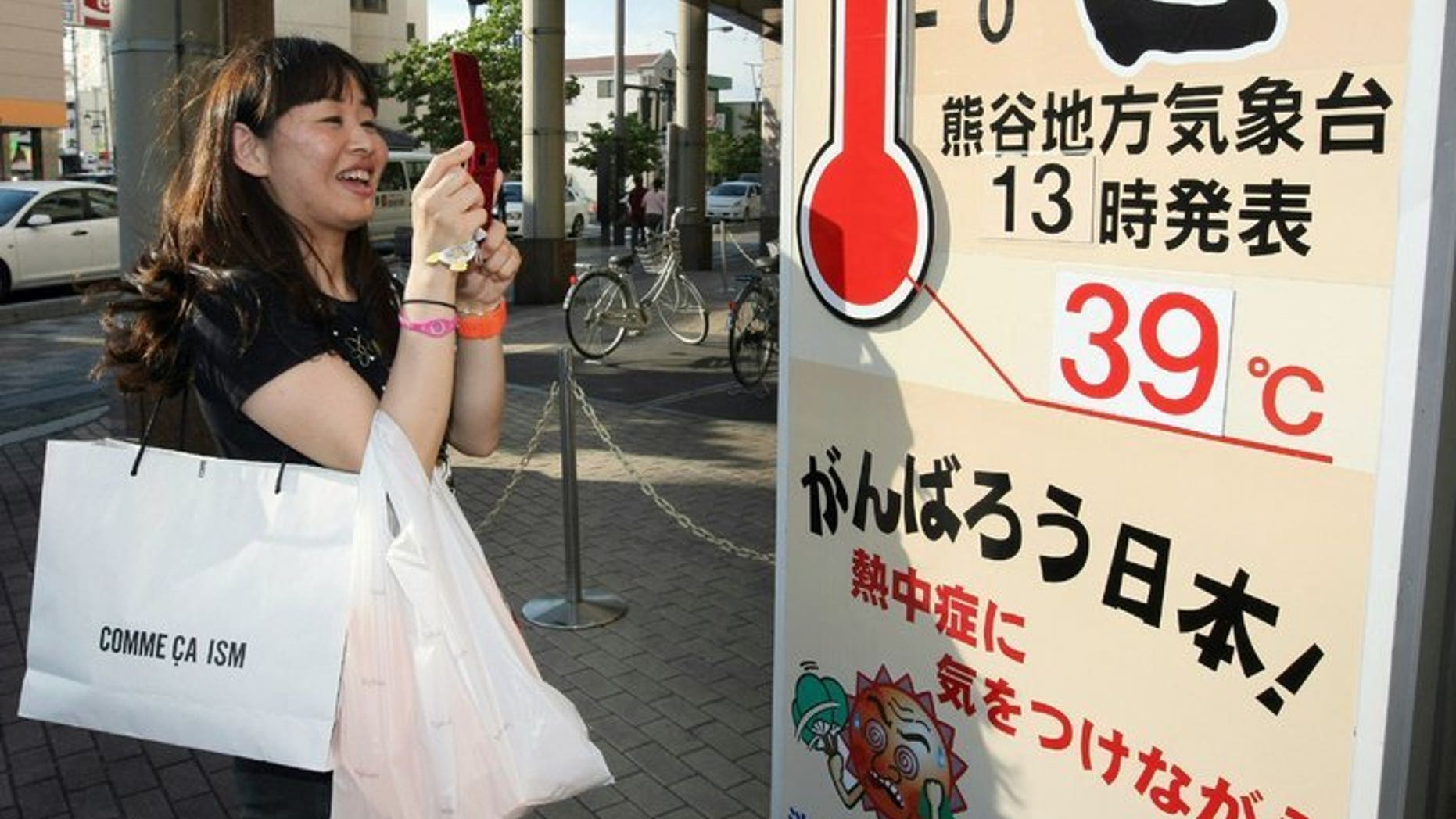 TOKYO (AFP) – A severe heatwave that hit Japan a week ago has claimed at least a dozen lives, reports said Friday.
The mercury has topped 35 degrees celsius (95 degrees fahrenheit) in areas right across the country for several days, with no immediate end to the misery in sight, forecasters say.
Thousands of people have been taken to hospital suffering from heatstroke or exhaustion, with at least 12 of them dying, Jiji Press and other media reported.
Most of those affected are over 65, but there have also been groups of schoolchildren who were participating in school activities outside.
One recent death was that of a 90-year-old man whose body was discovered by his son inside an apartment. The air conditioner was turned off, Jiji said.
On Friday, the day's highest temperature was 38.3 degrees celsius (101 F) in Kawanehon town in Shizuoka prefecture. More than 40 other spots recorded highs of 35 degrees or more, Japan's meteorological agency said.
News reports feature frequent reminders to drink plenty of fluids and avoid prolonged periods outdoors, in what has become a regular feature of Japan's sticky summer months.