Japan fans take photos, watch inauguration video on 50th anniversary of Kennedy assassination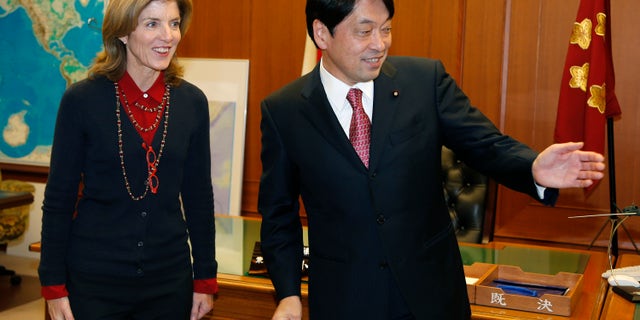 TOKYO – Japanese are folding paper cranes, taking photos and watching President John F. Kennedy's inaugural ceremony to express admiration on the 50th anniversary of his assassination.
Retiree Teruo Nasu noted an excerpt from a Kennedy speech posted at a Tokyo mall to commemorate his death. "I wish I could show that to a Japanese prime minister. His idea of taking up challenges is still needed."
A small but steady trickle of people saw the small display Friday. They said they were stunned as children by his assassination and wanted to come to show they cared.
Japanese have held special feelings for Kennedy, seeing him as a hero standing for freedom and forging a trans-Pacific U.S.-Japan friendship.
His daughter Caroline Kennedy recently arrived to an enthusiastic welcome as ambassador to Japan.