Jailed Russian tycoon released from house arrest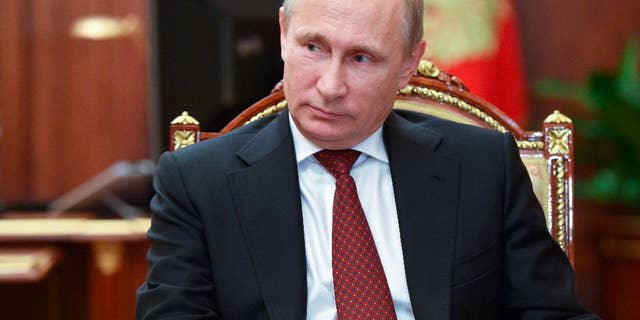 MOSCOW – A Russian tycoon placed under house arrest in September in a move that rattled markets was released from house arrest on Tuesday, just hours before President Vladimir Putin's annual televised press conference.
A lawyer for Vladimir Yevtushenkov was quoted by Interfax news agency as saying his client had been freed. The last-minute release echoes a similar move last year, when Putin announced after his annual press conference that another tycoon, Mikhail Khodorkovsky, would be set free.
"Vladimir Petrovich is now a free man who can work productively," lawyer Vladimir Kozin said.
Shares in Sistema, a company that Yevtushenkov controls and manages, surged by more than 30 percent in the early hours of trading on Moscow's MICEX stock exchange.
One of Sistema's most lucrative assets — the oil company Bashneft — was transferred to the government this month. Yevtushenkov in September was charged with money-laundering in relation to Bashneft.
A spokesman for Sistema reached by phone said that the company would not comment on Yevtushenkov's release, but said Kozin's statement to news agencies was accurate. Vladimir Markin, a spokesman for Russia's Investigative Committee, was quoted by Russian news agencies early Thursday confirming the release.
The ruble rallied slightly after the news, before depreciating again by 1.5 percent to reach 61 rubles to the dollar. Russian markets have been rattled by Western sanctions and the rapid fall in the price of oil, and Russia's currency has almost halved since January, plummeting a catastrophic 24 percent in one day and hitting 80 rubles to the dollar on Tuesday. Russia's benchmark MICEX index rallied by 3 percent on opening Thursday.