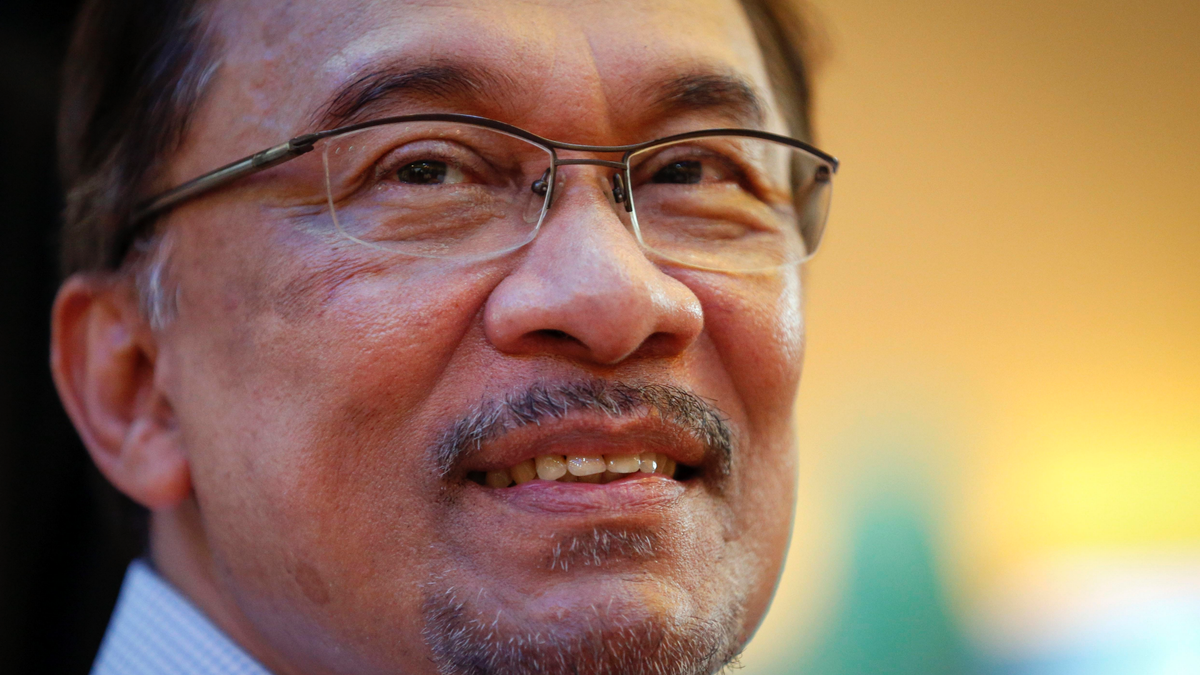 KUALA LUMPUR, Malaysia – The family of jailed Malaysian opposition leader Anwar Ibrahim said Tuesday he will undergo shoulder surgery this weekend and asked that human rights groups be allowed to monitor the procedure to ensure his safety.
Anwar was sentenced to five years in prison in February 2015 over sodomy charges widely seen as politically motivated to eliminate any threats to the ruling coalition, whose popularity has declined in the past two general elections.
He is seen as the biggest political threat to Prime Minister Najib Razak, who has been grappling with allegations of graft linked to a multibillion-dollar scandal at state fund 1MDB.
Anwar's family said in a statement that his shoulder was injured in a car accident many years ago and he needs medication and regular pain therapy. They said the injury was aggravated in September when he was involved in another car accident when the vehicle he was in was rammed from behind by an escort vehicle on the way back to prison from a hospital.
His daughter, Nurul Huda, said Anwar's pain levels have become intolerable since the accident, leaving him no choice but to undergo surgery at the Kuala Lumpur government hospital on Sunday.
"We as the family remain deeply concerned for the health and safety of our father as the operation will come with risks due to the circumstances surrounding him," the statement said. Anwar's family urged the government to allow human rights organizations to monitor his status during the surgery and post-surgery rehabilitation.
"We call for the government to guarantee that all required medical treatment is given to (Anwar) without any interference," it said.
Government officials couldn't immediately be reached for comment.
Anwar could be released from prison as early as next June because Malaysia allows a one-third reduction of jail terms for good behavior. But he will not be able to run in general elections for five years from the day of his release. Malaysia's next polls must be called by August 2018.
Anwar led his alliance to unprecedented gains in 2008 elections and made further inroads in 2013 polls. Najib's National Front coalition won with a slimmer majority and lost the popular vote to the opposition.
Anwar's 2015 conviction was the second time he was jailed on sodomy charges. He was imprisoned for six years after being ousted as deputy prime minister in 1998 on charges of sodomizing his former family driver and abusing his power. He was freed in 2004 after Malaysia's top court quashed that conviction. That case was also widely seen as politically motivated at a time when he was locked in a power struggle with then Prime Minister Mahathir Mohamad.