Italians press Egyptian prosecutors on Cairo torture death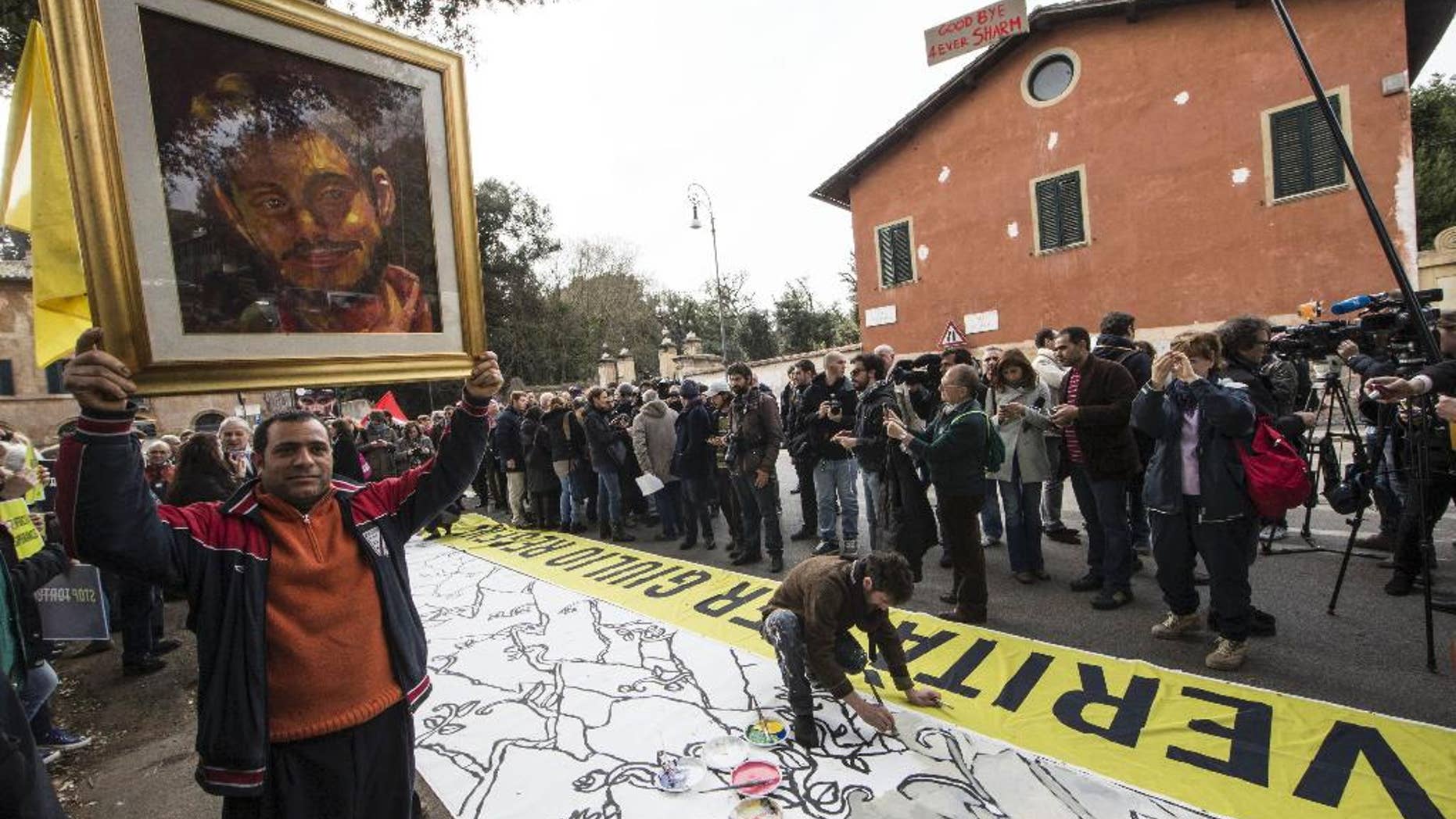 ROME – Rome prosecutors investigating the torture death of an Italian researcher in Cairo have been pressing their Egyptian counterparts for detailed records of the man's cell phone use before he disappeared on Jan. 25.
Egyptian prosecutors were in Rome Friday for a second day of meetings with Italian investigators. The Italians have been seeking more information, including on their requests for Giulio Regeni's cell-phone traffic. The doctoral student's body, bearing torture marks, was found Feb. 3 along a Cairo highway. Regeni, who was researching labor movements, disappeared on the anniversary of the 2011 Egyptian popular protests.
An autopsy in Italy found signs of torture including cut marks on his body resembling letters. The Corriere della Sera newspaper this week quoted his mother, Paola, as saying "'They used him like a blackboard.'"