Italian Democrats rule out govt role in political talks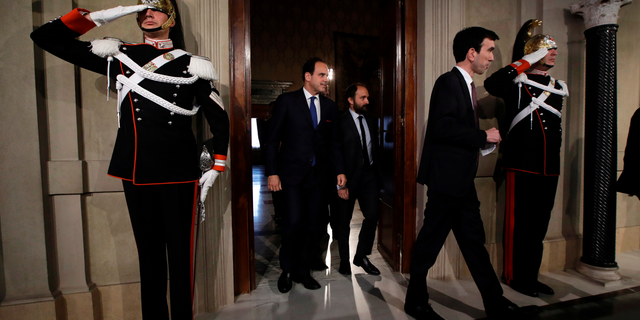 NEWYou can now listen to Fox News articles!
ROME – The leader of Italy's Democratic Party has called on the parties that won the biggest gains in last month's inconclusive elections to form a government, ruling out that the center-left would play any role.
Maurizio Martina met Thursday with Italian President Sergio Mattarella on the second day of consultations aimed at identifying whether any party or coalition can muster support to form a government after the March 4 election produced no majority in parliament.
Martina said statements by the two parties with the most votes — the 5-Star Movement and the League — resembled campaigning and did not reflect the responsibility required after the election. He added: "It would be good for these forces to get their feet back on the ground."
Consultations with the major parties continue all day.