Italian daily publishes Hitler's 'Mein Kampf' to anger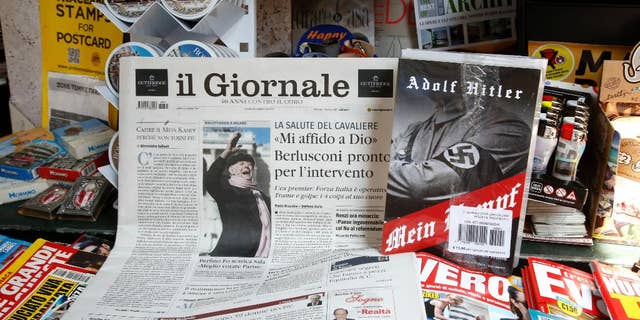 NEWYou can now listen to Fox News articles!
ROME – An Italian newspaper has published Hitler's political manifesto "Mein Kampf," angering Italy's premier and the tiny Jewish community.
The conservative Milan daily Il Giornale gave the book free to whoever purchased the newspaper and first installment of William Shirer's "The Rise and Fall of the Third Reich."
The daily is publishing volumes exploring Third Reich history and defended its decision in its Saturday edition by arguing that reading "Mein Kampf" is the "true antidote to the toxins of national socialism." Editor Alessandro Sallustri stressed the version included critical commentary.
The rambling tome lays out Hitler's ultranationalist, anti-Semitic, anti-communist ideology, which culminated in the Holocaust and a war of conquest in Europe.
Premier Matteo Renzi says it's "squalid' an Italian paper published it. Italian Jewish community leaders also expressed dismay.