Italian court to rule by Thursday on shipwreck captain's bail conditions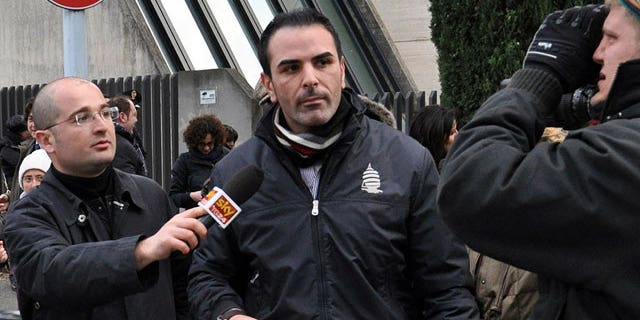 FLORENCE, Italy -- The captain of the wrecked Costa Concordia cruise liner will find out by Thursday if he is to be released on bail, remain under house arrest or be sent to jail over last month's disaster, which claimed 32 lives.
Prosecutors told a hearing in Florence that Francesco Schettino -- who is accused of manslaughter and abandoning his ship ahead of his passengers -- is a flight risk and that he should be incarcerated rather than continue to be held under house arrest at his home in Meta di Sorrento, near Naples.
Schettino's lawyers argued he should be freed on bail pending a full trial and that he posed no immediate threat of re-offending, as he was suspended from his job as ship captain.
The court reserved its decision Monday but advised that it would make its ruling by Thursday.
The Costa Concordia -- with more than 4,000 passengers and crew on board -- hit rocks and keeled over as it carried out a traditional salute to islanders on Giglio, off the coast of Tuscany, on Jan. 13.