Italian 'ambulance of death' worker accused of killing patients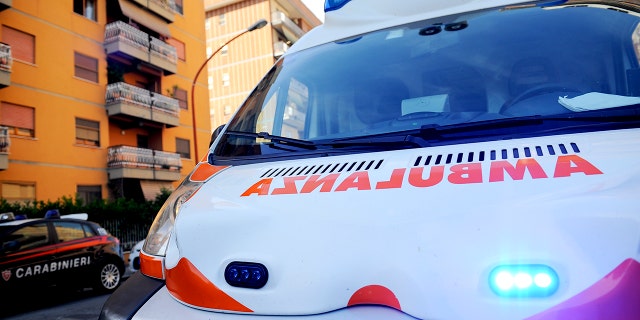 NEWYou can now listen to Fox News articles!
An Italian stretcher-bearer suspected of intentionally killing patients to get payouts from a funeral home allegedly linked to the mafia was arrested Thursday in a scandal investigators are calling the "ambulance of death."
Davide Garofalo, 42, from Sicily, has been accused of injecting air into at least three hospital patients' veins and then directing their grieving families to do business with a funeral home that would pay him around $350 per body sent, The Telegraph reported.
"They all had the trust they put in him as a stretcher-bearer betrayed," Andrea Bonomo, an anti-mafia investigator, told the newspaper.
"This was a particularly cruel way for these people to die," added senior police officer Raffaele Covetti.
Investigators are dubbing the case the "ambulance of death" probe. The secret air injections – which would trigger blockages of arteries -- allegedly happened as ambulances were taking terminally ill patients from a Sicilian hospital to their homes to die in peace.
Garofalo's three alleged victims were a 55-year-old man, an elderly man and an elderly woman, and police are also looking into whether he is connected to 50 other suspicious deaths in the Sicilian town of Biancavilla over a 4-year period ending last year, The Telegraph reported.
Authorities believe Garofalo, a 42-year-old father of three, may have been working in tandem with a local clan of the Cosa Nostra mafia, according to the newspaper.
Three of Garofalo's alleged accomplices are also being probed by police. Officers learned of the scheme earlier this year after an alleged accomplice-turned-informant told a television station and police that "people were not dying by the hand of God."