Israel's new opposition leader meets Palestinian president, pledges support for any peace deal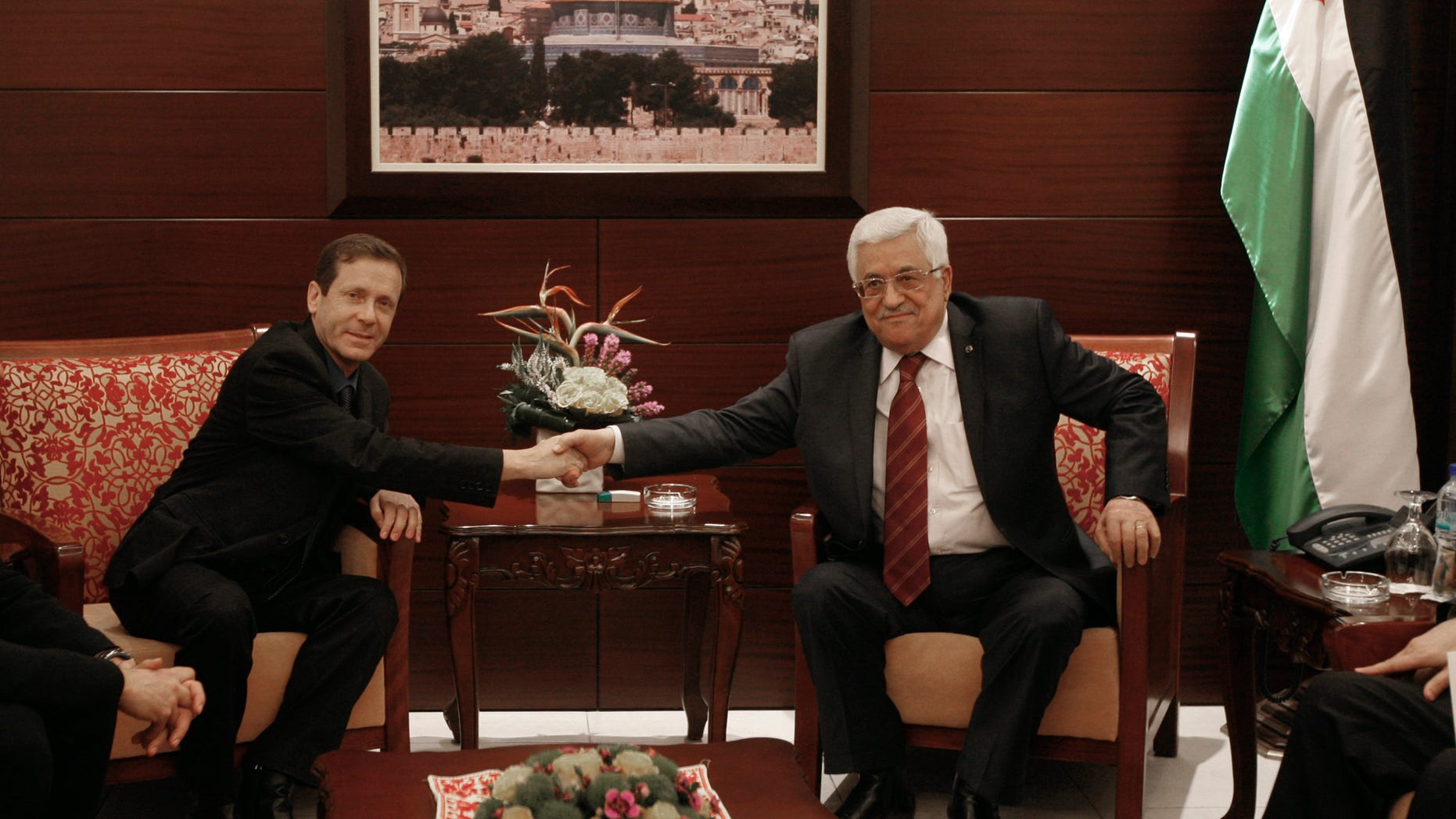 RAMALLAH, West Bank – Israel's new opposition leader says he told Palestinian President Mahmoud Abbas that a clear majority in Israel supports a peace deal with the Palestinians and that his Labor Party will back any future agreement.
Isaac Herzog was elected Labor leader on Nov. 21, replacing a party chief who had made domestic issues such as economic inequality a chief concern. Herzog's meeting with Abbas on Sunday signaled a shift back to Labor's traditional priorities. In the 1990s, Labor led Israel into ultimately unsuccessful negotiations on the terms of a Palestinian state.
Talks resumed in July, but there's been no apparent progress. Tensions are high over Israel's continued settlement building on lands sought for a Palestinian state.
Herzog says Abbas and Israeli Prime Minister Benjamin Netanyahu should meet to advance negotiations.