Israeli's Netanyahu rips Jeremy Corbyn over images showing politician laying wreath at terrorist gravesite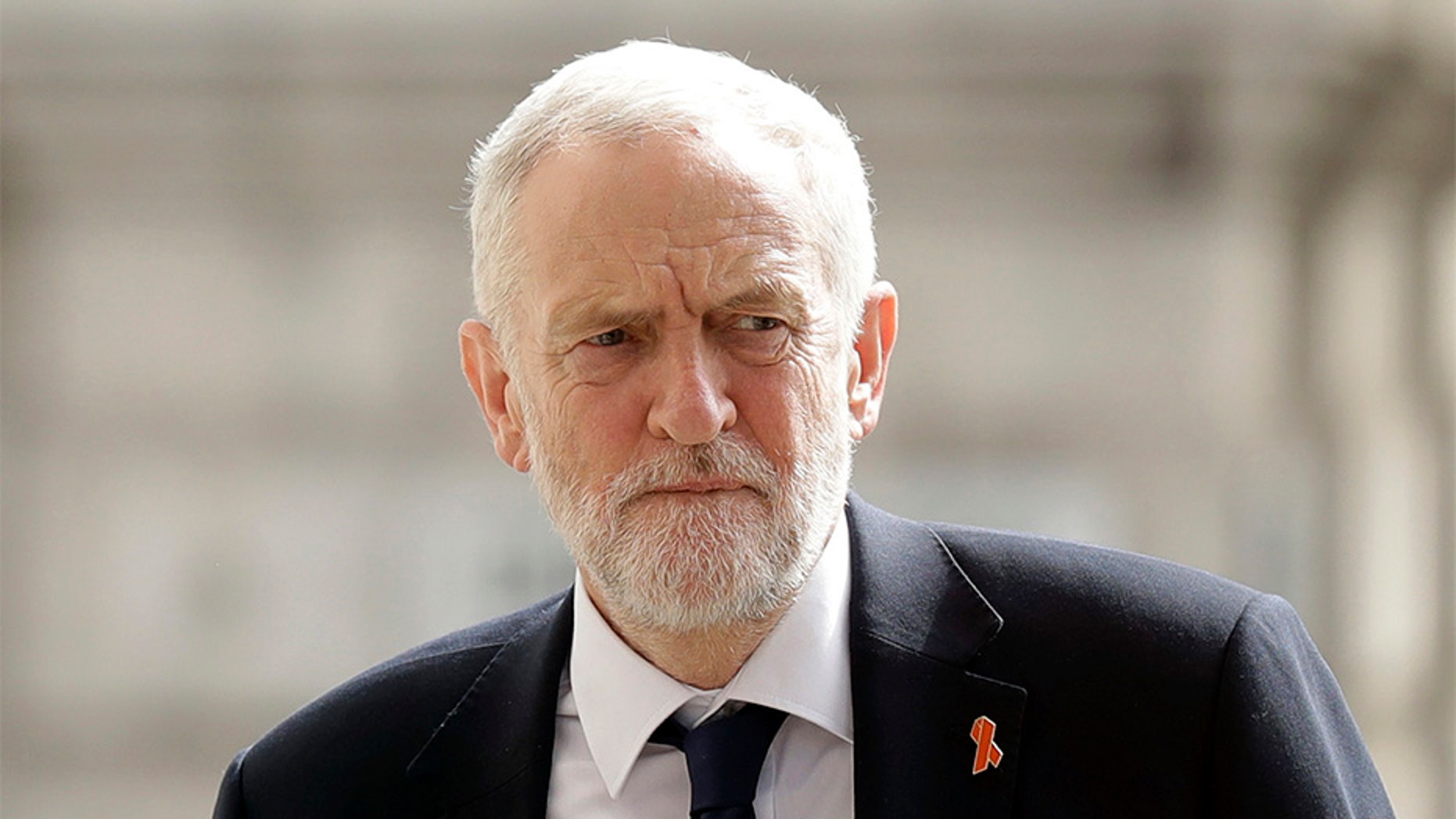 Israeli Prime Minister Benjamin Netanyahu tore into British Labour Party leader Jeremy Corbyn Monday, calling for "unequivocal condemnation from everyone – left, right and everything in between" – after images surfaced of Corbyn laying a wreath near the graves of a terrorist group who killed 11 Israelis at the 1972 Munich Olympics.
The Daily Mail posted the pictures Friday and reported Corbyn – who has long been accused of anti-Semitism – was standing just feet away from the graves of terrorists from Black September, the group behind the massacre of the athletes, who all ended up being killed.
"The laying of a wreath by Jeremy Corbyn on the graves of the terrorist who perpetrated the Munich massacre and his comparison of Israel to the Nazis deserves unequivocal condemnation from everyone – left, right and everything in between," Netanyahu posted in a tweet.
Sources described as being close to Corbyn told the newspaper he was at the Tunisian cemetery in 2014 to commemorate 47 Palestinians who were killed by an Israeli airstrike in 1985. But that monument, the newspaper says, is about 45 feet away from where Corbyn was photographed standing, wreath in hand. In another photo, Corbyn is seen praying at the same site.
The British politician tried to distance himself from the controversy Monday by claiming he was present, but not involved during the wreath-laying ceremony, according to The Guardian.
Corbyn told reporters in England that "a wreath was indeed laid" for "some of those who were killed in Paris in 1992".
"I was present at that wreath-laying, I don't think I was actually involved in it," he added.
The photos, however, appear to show otherwise.
"I was there because I wanted to see a fitting memorial to everyone who has died in every terrorist incident everywhere," Corbyn said Monday.
In an October 2014 newspaper column found by The Guardian, Corbyn wrote "wreaths were laid to mark the 1985 bombing of the PLO HQ and on the graves of others killed by Mossad agents in Paris in 1991."
Members of his own party criticized Corbyn's response and said he needs to go further.
"Being 'present' is the same as being involved," said Luciana Berger, a parliament and Labour Party member, according to The Guardian. "When I attend a memorial, my presence alone, whether I lay a wreath or not, demonstrates my association and support. There can also never be a 'fitting memorial' for terrorists. Where is the apology?"
Allegations of anti-Jewish prejudice within Labour have grown since Corbyn, a veteran socialist, was elected leader in 2015. Some in the party allege Corbyn, a longtime critic of Israel's treatment of Palestinians, has allowed anti-Semitic abuse to go unchecked, the Associated Press says.
In early August, Corbyn apologized for the "concerns and anxiety" caused before he became Labour's leader when, as a pro-Palestinian activist, he shared platforms with people "whose views I completely reject."
But Board of Deputies of British Jews President Marie van der Zyl tweeted that Corbyn was "hiding behind a half-hearted 'apology' no doubt crafted by his spin-doctors."
"Jeremy Corbyn needs to stop hiding & make an abject apology to UK Jews in his own voice," she wrote.
The long-simmering dispute inside Labour recently boiled over after the party proposed adopting a definition of anti-Semitism that differed from the one approved by the International Holocaust Remembrance Alliance.
The alliance says it is anti-Semitic to accuse Jewish people of being more loyal to Israel than to their home countries, an example omitted from Labour's definition. The alliance also says it is anti-Semitic to compare contemporary Israeli policies to the policies of the Nazis, a view Labour did not endorse.
Corbyn also has received personal criticism for his past appearances alongside alleged anti-Semites and for some of his statements, including a 2010 speech in which he compared Israel's blockade of Gaza to Nazi Germany's sieges of Leningrad and Stalingrad during World War II.
The Associated Press contributed to this report.