Israeli police officer killed as fights break out over demolitions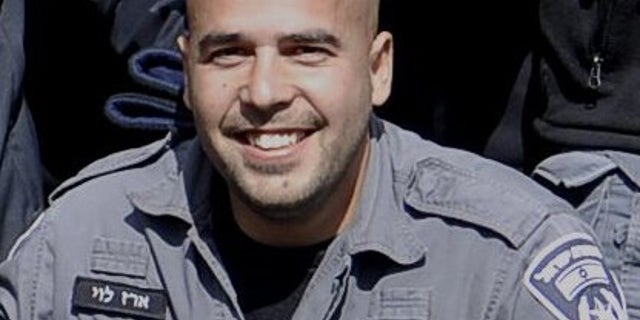 An Israeli officer was killed Wednesday after a Bedouin man with Islamist ties allegedly rammed his SUV into a crowd of police amid violent demonstrations over a string of demolitions.
ISRAEL EXPANDS MISSILE DEFENSE SYSTEM WITH NEW INTERCEPTOR
Police killed the driver. Eyewitnesses said he actually lost control of his SUV after police shot him.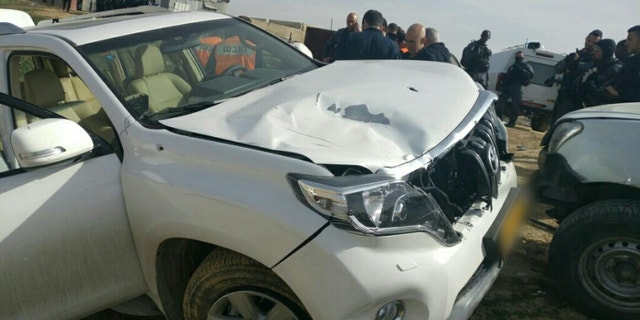 The fighting erupted in the early hours Wednesday as police forces arrived to the Bedouin village of Umm al-Hiran to secure the demolition of illegally built structures.
NIKKI HALEY BLASTS UNITED NATIONS ON ANTI-ISRAEL BIAS, FUNDING DURING CONFIRMATION HEARING
Yaakub Abu al-Qiyan, 50, sped toward the forces, killing 34-year-old Advanced Staff Sgt. Maj. Erez Levi, police spokeswoman Meirav Lapidot said, calling it a nationalist attack "exactly as we saw last week in Jerusalem." Earlier this month, a Palestinian truck driver rammed into a group of Israeli soldiers in Jerusalem, killing four.
Lapidot added that police had certain details about the attacker that indicated he was a member of the southern branch of the Islamic Movement in Israel and may have had ties to the Islamic State terror group.
Crews finished the demolitions by early afternoon local time, despite the protests.
Israeli Arab lawmaker Ayman Odeh was evacuated to nearby hospital for treatment. It's unclear if he was wounded by the police or by a stray rock thrown by the Bedouin protestors. After his release, he returned to the scene, joining other Arab lawmakers.
Public Security Minister Gilad Erdan accused Odeh of stirring up the conflict by lying about what actually happened. He said he hoped the incident would not spark further divisions between Jews and Arabs in Israel, but that lawmakers including Odeh bore responsibility if it happened.
"He was there to enflame tensions and incite to violence," Erdan told Army Radio. "He contributed to a very serious event that may also have criminal implications for him."
President Reuven Rivlin urged leaders across Israel to cooperate and to calm the situation. "We must fight terror with an unwavering and firm hand, wherever it is found. I turn to all leaders across Israel, particularly in the Arab community, and say this is a stressful and difficult time, and we must all work together and do everything in our power to bring calm, in words and in actions... We must find a solution and a plan to deal with this burning national, social, and civil issue – before it is too late."
The Israeli government had approved the construction of the new Jewish community of Hiran in November 2013, to be built on the land of Umm al-Hiran. Residents mounted legal defenses, including an appeal to the Supreme Court, but were not successful.
Arabs make up one-fifth of Israel's population. They have full citizenship but claim they frequently face unfair treatment in areas such as jobs and housing.
The Associated Press contributed to this report.