Israeli officials will not meet visiting Swedish FM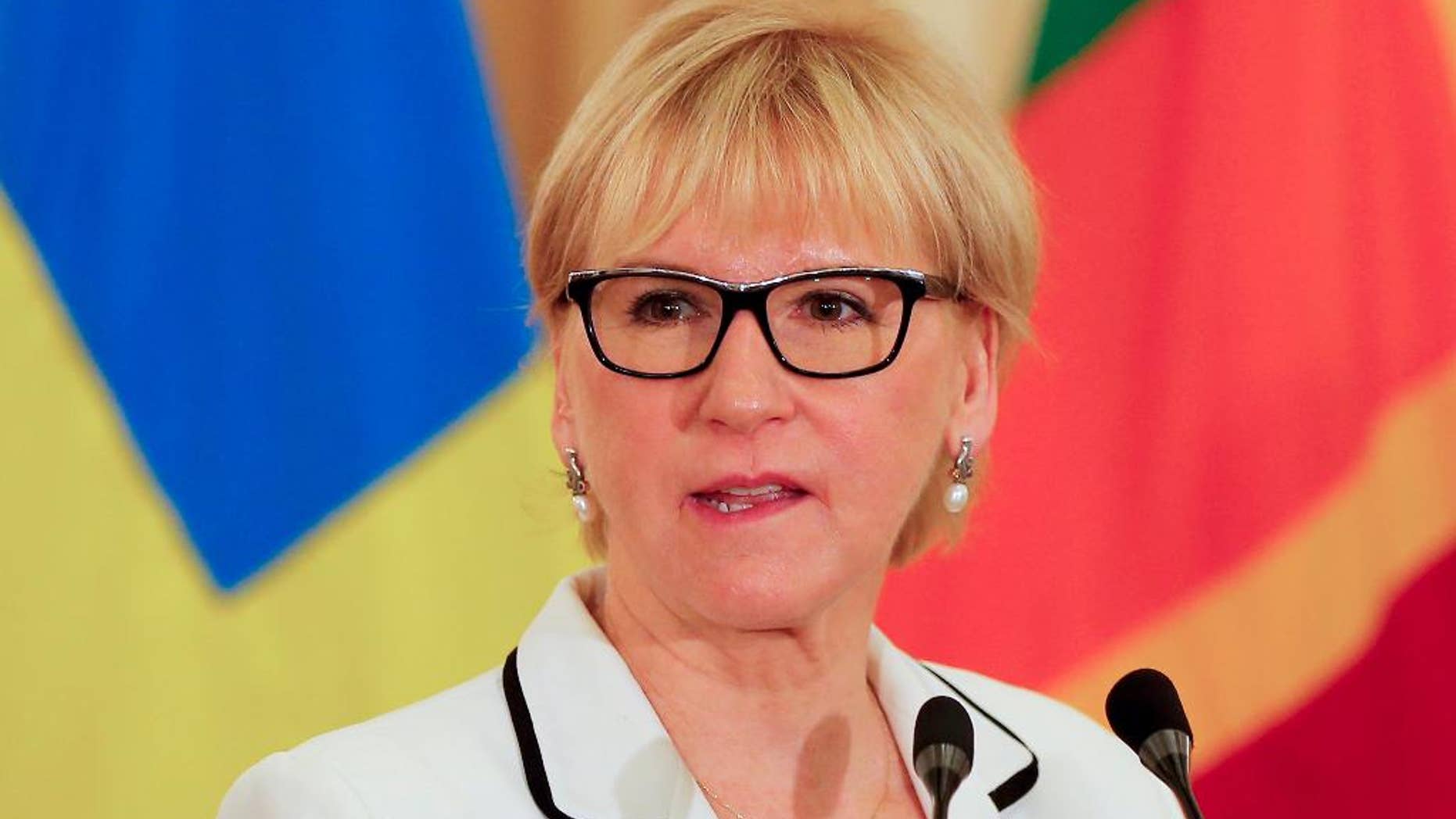 JERUSALEM – In an apparent diplomatic snub, Israel says none of its officials will meet with the Swedish foreign minister during a visit this week.
Foreign Ministry spokesman Emmanuel Nahshon cited a "scheduling issue" for the decision not to meet with Swedish Foreign Minister Margot Wallstrom. It is highly unusual for a visiting high-level dignitary not to meet any Israeli officials.
The move comes at a time of icy relations between Israel and Stockholm, which have been strained since the Social Democratic-led government recognized Palestinian statehood in 2014. Comments by Wallstrom on the Israeli-Palestinian conflict have also elicited angry responses from Israeli officials.
Wallstrom arrives Thursday and is expected to meet Palestinian President Mahmoud Abbas.
There was no immediate reaction from Sweden.