Israeli official: Gaza underground wall to be done in months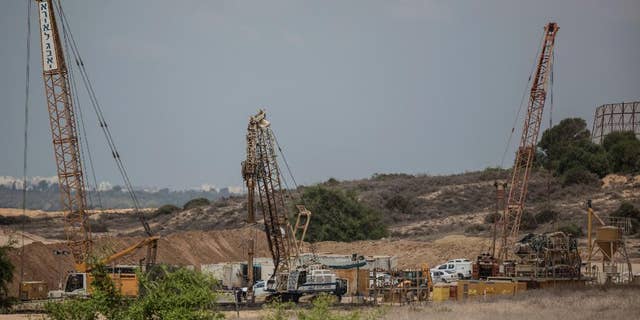 NEWYou can now listen to Fox News articles!
BEERSHEBA, Israel – A senior Israeli military official says a massive underground barrier being built along the Gaza border to defend against Hamas tunnels should be completed in a matter of months.
The Southern Command official said Sunday that the structure will include a wall deep below the ground as well as flooding parts of the roughly 60-kilometer (40-mile) border.
The official, speaking on condition of anonymity under military briefing regulations, says the goal is to turn Hamas' underground network into a "death trap."
During a 2014 war, Hamas militants managed on several occasions to make their way into Israel through a tunnel network.
Israel destroyed some 32 tunnels during that conflict. The official says the military is investing great efforts to stop the threat.