Israeli official: 2 Israelis killed in attack at Belgian capital's Jewish Museum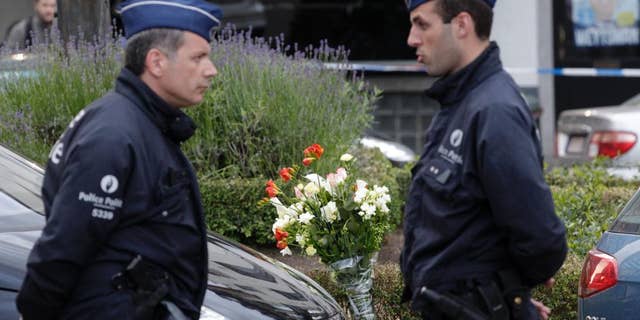 JERUSALEM – An Israeli official says two Israelis were killed in the shooting at the Jewish Museum in Brussels.
Paul Hirschson, an Israeli Foreign Ministry spokesman, said Sunday that the victims were a couple in their 50s from the Tel Aviv area. He says the victims' families have been notified of their deaths and that Israel is arranging to fly their bodies home.
Belgian officials say three people were shot dead and a fourth seriously wounded in the attack Saturday. Police have detained one suspect and are looking for a second.
Hirschson says the attack appears to have been directed at Israelis or Jews, but Israel is awaiting conclusions from the Brussels authorities. He says: "An Israeli couple visiting the Jewish Museum leaves too much to the imagination."