Israeli military says its forces killed Palestinian during arrest operation in West Bank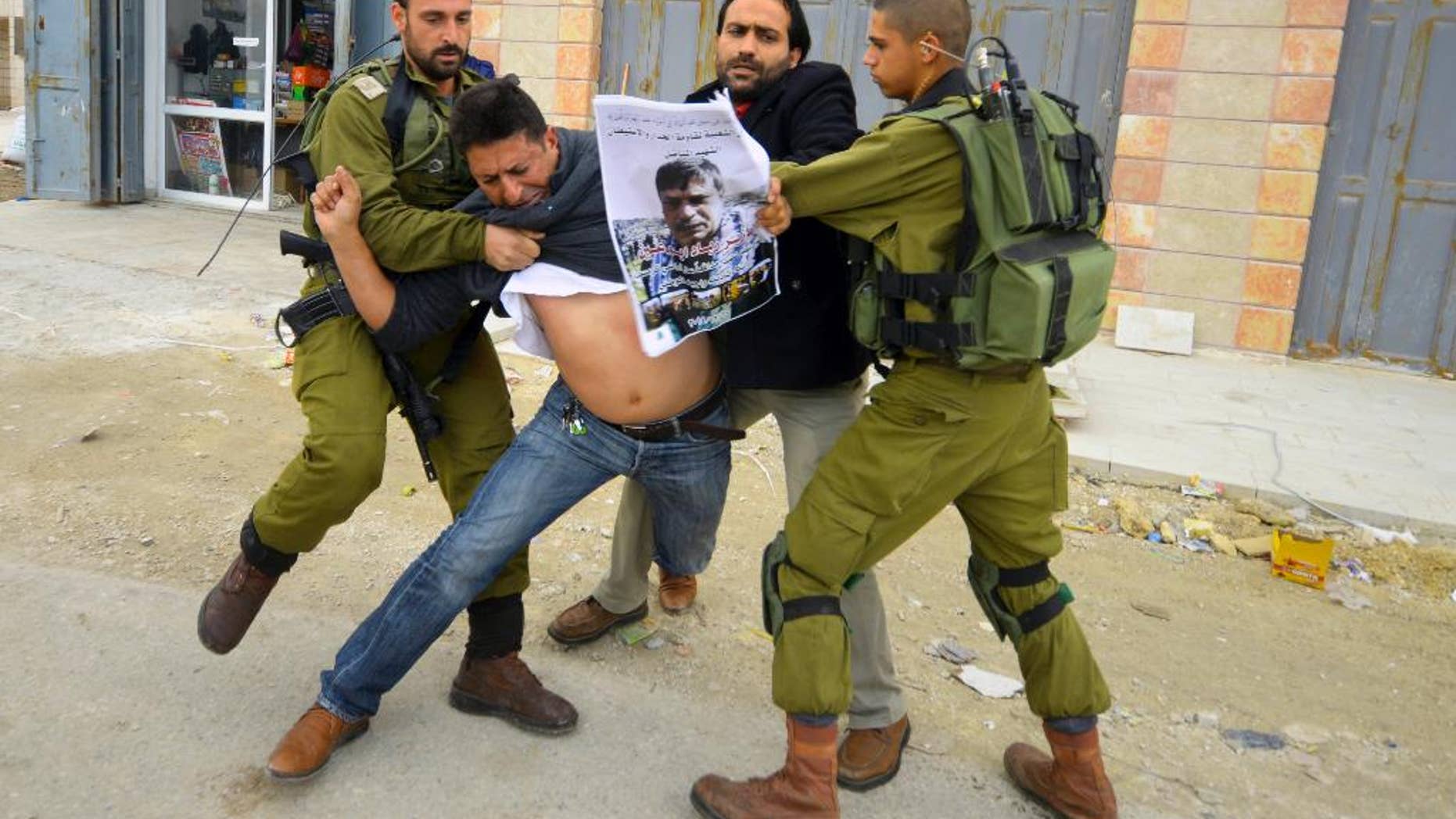 JERUSALEM – The Israeli military says that soldiers have shot and killed a Palestinian man during an arrest operation in the West Bank.
The military says Palestinians in Qalandiya north of Jerusalem began throwing stones and explosive charges at soldiers during the operation early Tuesday and that they responded with live fire, killing one man, and wounding another.
Palestinian medical officials identified the dead man as 20-year-old Mahmoud Abdalla.
Tensions between Israelis and Palestinians have been high in recent months, mostly over a disputed holy site in Jerusalem.
But violence in the West Bank has been at a low level. Israeli security officials ascribe the relative calm to attempts by Palestinian leader Mahmoud Abbas to keep the lid on violence as he pushes for a U.N. resolution on Israeli occupation.