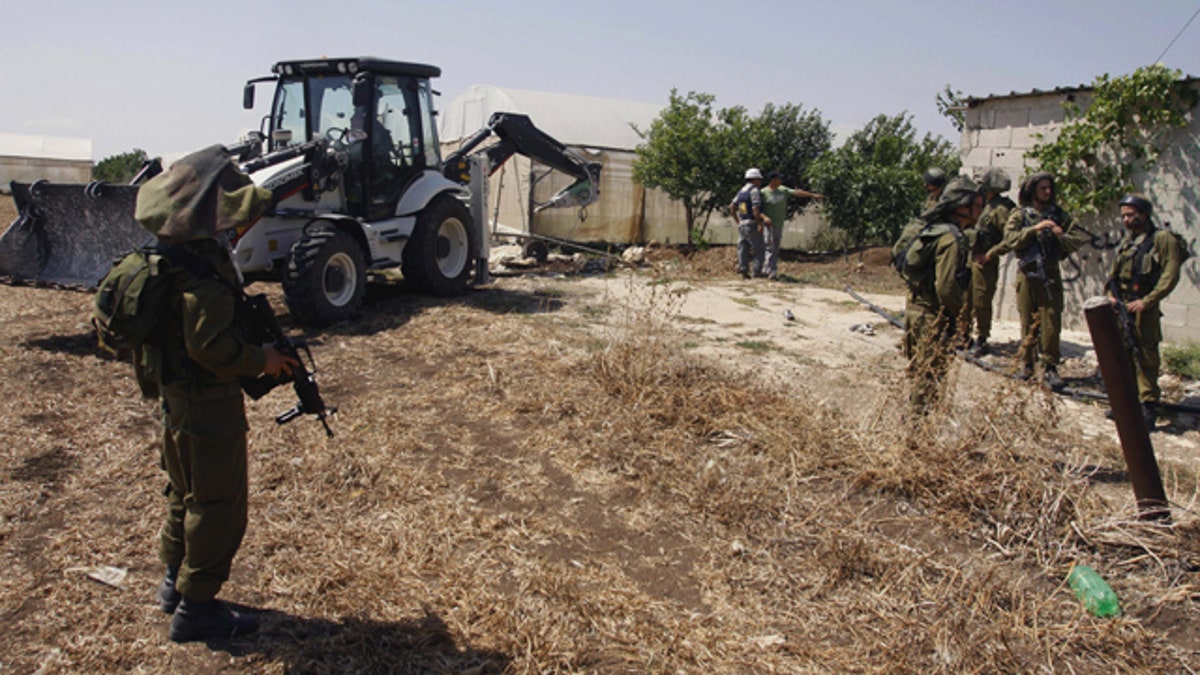 JERUSALEM -- The Israeli military is preparing for the possibility of violent protests along its borders in the coming days, aiming to avoid a repeat of deadly unrest that erupted earlier this month, a senior military official told The Associated Press on Sunday.
Facebook-organized activists have called for demonstrations next weekend in Lebanon, Syria, and Jordan to mark the anniversary of the 1967 Mideast war, in which Israel captured the West Bank, Gaza Strip east Jerusalem and Golan Heights.
Israel's police commissioner said the army also is planning to counter possible unrest in the West Bank in September after an expected U.N. vote to recognize Palestinian independence.
"The Israel police is currently preparing for September, and for the possibility that various declarations regarding a nonviolent civil struggle against the background of a declaration of a Palestinian state will end up becoming a violent conflict and turn into wide-scale rioting," Yochanan Danino told the Jerusalem Post.
The commissioner tells the Post that his forces face a "new reality" in attempts to infiltrate Israel's borders.
"In this reality, we are obligated, as a security force, to expect all possibilities and various scenarios, and prepare accordingly. This is a national mission and a national challenge," Danino told the paper.
Another official said the army hopes to avoid civilian casualties but would set "red lines" for the demonstrations. That means Israel will not allow demonstrators to burst across the borders during the coming week's protests -- as they did on the Syria-Israel border on May 15 -- or to enter Jewish settlements in the West Bank in September.
He said Israel will not react to nonviolent demonstrations, including large gatherings near the settlements, but that it would be forced to take action in "life-threatening" situations.
On May 15, the day on which Palestinians mourn the anniversary of Israel's founding, hundreds of demonstrators in Syria broke through the frontier and entered the Israeli-controlled Golan Heights, while in Lebanon, large crowds converged on the border. Some 14 protesters were killed in clashes with Israeli soldiers, who were caught off guard by the attempts to breach the borders.
The official, speaking on condition of anonymity under military guidelines, said the army will be much better prepared this time around. Larger numbers of troops will be deployed, he said, and they will be equipped with crowd-control tools such as rubber bullets and water cannons.
With peace talks frozen, Palestinian activists have begun to talk about holding large, nonviolent protests throughout the West Bank after a U.N. vote in September.
The official said Israel is not expecting large-scale violence at that time, but he warned it wouldn't take much to trigger an outbreak in fighting. "Unfortunately, we have seen lots of demonstrations turn violent," he said.
The Associated Press contributed to this report.