Israeli media: police question Netanyahu's wife on spending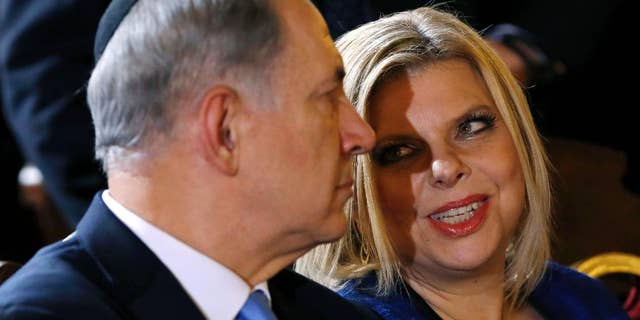 NEWYou can now listen to Fox News articles!
JERUSALEM – Israeli media say police are questioning the wife of Prime Minister Benjamin Netanyahu over her alleged improper use of public funds.
According to multiple media reports, police are looking into claims that Sara Netanyahu used state funds to care for her late father, to pay for private chefs at private family events, and to furnish the Netanyahus' private home near the Mediterranean beach.
Israeli police declined to comment on Thursday's reports. In May, police recommended indicting Sara Netanyahu over the affair.
The Netanyahus deny wrongdoing. They have long faced scrutiny over their spending and have fended off accusations that their lifestyles are out of touch with ordinary Israelis.
Sara Netanyahu has been accused of using government funds to support her expensive tastes and alleged abusive behavior toward staff.