Israel says soldier Hamas claimed was captured in Gaza confirmed dead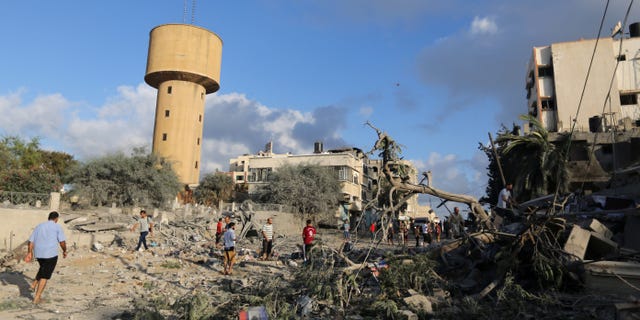 The Israeli military says an Israeli soldier Hamas claimed to have captured in the Gaza Strip earlier this week was actually killed in battle.
Hamas spokesman Mushir al-Masri claimed Sunday that Islamic militants were holding Sgt. Oron Shaul and showed his ID papers, but did not release any picture of him alive.
The military said in an announcement Friday that Shaul was killed in battle in Gaza Sunday.
The Israeli military had said it had not recovered the body of a seventh serviceman believed to be killed in action early Sunday morning when an armored personnel carrier was destroyed in an attack, The Times of Israel reported.
The military said the bodies of six soldiers killed in an armored personnel carrier had been recovered and identified. The paper reported that the IDF (Israeli Defense Forces) had stressed that there was little chance anyone had survived the attack.
Military officials identified the seventh soldier as Sgt. Oron Shaul, according to The Associated Press. Friday the military confirmed Shaul died in the attack.
An announcement on Gaza TV of the soldier's capture set off large celebrations in the streets of the West Bank Sunday.
An Israeli soldier in the hands of Hamas could have been a game changer in the current round of Israel-Hamas fighting and efforts to end it. In the past, Israel has paid a heavy price in lopsided prisoner swaps to retrieve captured soldiers or remains held by its enemies.
Hamas-allied militants seized an Israeli soldier in a cross-border raid in 2006 and held him captive in Gaza until Israel traded more than 1,000 Palestinian prisoners for his return in 2011. Some of the prisoners were involved in grisly killings.
The Associated Press contributed to this report.