Israel says missile-defense test successful, system to be deployed next year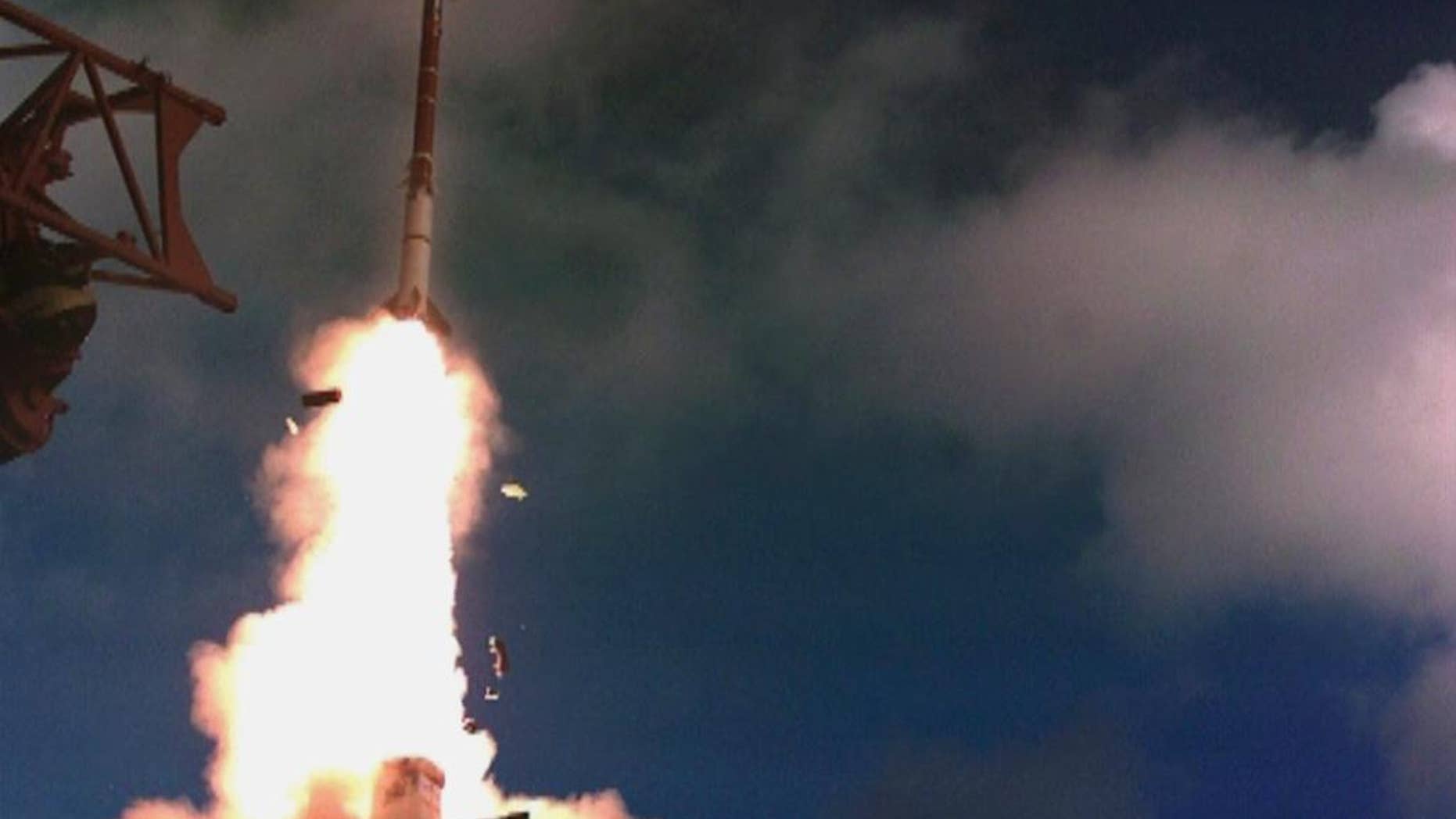 JERUSALEM – Israeli officials say a joint U.S.-Israeli missile defense system has successfully passed a new test and is expected to be operational next year.
The Defense Ministry said the David's Sling system had successfully intercepted targets in a series of tests conducted with the U.S. Missile Defense Agency, calling it a "major milestone."
The David's Sling system is meant to counter medium-range missiles possessed by Hezbollah guerrillas in neighboring Lebanon and can also counter cruise missiles fired from longer distances. It is part of what Israel calls a "multi-layer" defense system that includes the Arrow missile, which is being developed to stop long-range missiles, and the Iron Dome rocket-defense system, which is already operational.
David's Sling is being developed by Israeli defense company Rafael with American defense giant Raytheon as sub-contractor.