Israel says EU diplomats provoked West Bank aid scuffle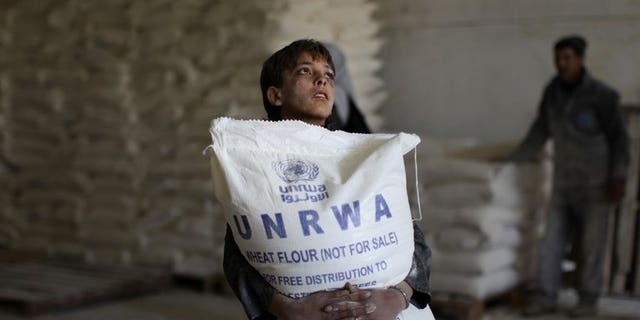 JERUSALEM (AFP) – Israel on Sunday answered EU anger over the confiscation of humanitarian aid for Palestinians with accusations diplomats at the scene defied a court order and one struck a policeman.
"Diplomats are sent by their governments to be a bridge and not act as provocateurs," the foreign ministry said in a statement.
"The European diplomats and their governments owe an explanation of this blatant violation of diplomatic codes of conduct," it said.
"Israel has already made it clear that it will not accept this misconduct. Israel's response will reflect the seriousness of these violations."
Israeli troops used force on Friday to disperse a group of European diplomats as they tried to hand out tents to Palestinian Bedouin whose West Bank homes were destroyed by the army.
A European diplomatic source said French diplomat Marion Fesneau-Castaing was dragged out of an aid truck by Israeli soldiers who later confiscated the vehicle.
Pictures showed her lying in the dust, but foreign ministry spokesman Paul Hirschson said that she lay down of her own accord as an act of "passive resistance" against enforcement of a court order against unlicensed building by Bedouin in the Israeli-occupied Jordan valley.
"She was removed from the vehicle... then she dropped herself onto the ground... nobody threw her on the floor," he told AFP.
"There was violence from her side when she stood up and she walked over and she punched the officer in the face," Hirschson added.
The website of the Jerusalem Post daily ran video showing a woman it identified as Fesneau-Castaing striking a helmeted border policeman on the chin with her fist.
He said that Israel-based EU officials had discussed the incident by telephone with foreign ministry deputy director general Rafi Schutz and the French foreign ministry had spoken by phone with Israel's ambassador to France.
EU foreign policy chief Catherine Ashton's spokesman said Saturday that Brussels had demanded an explanation for Israel's seizure of the tents.
"The EU deplores the confiscation of humanitarian aid... by Israeli security forces," Michael Mann said in a statement.
"Representatives of the EU have already contacted the Israeli authorities to demand an explanation and express their concern over the incident," he said.
The Israeli statement slammed what it called "the one-sided announcement" from Brussels.
"This announcement ignores the European diplomats' blunt violation of the law, their disregard for a ruling of the Israeli court and their unnecessary provocation under the alleged pretext of humanitarian aid," it said.
Senior PLO official Hanan Ashrawi condemned Israel's actions and urged France to hold the Jewish state to account.
"I condemn in the strongest terms the brutal attack on your representative's person and dignity by the Israeli occupation forces," she wrote in a letter to France's consul-general in Jerusalem, Herve Magro.
"This attack highlights the culture of impunity that Israel has enjoyed, acting as a state above the law, violating once again all international norms and the requirement of propriety," she wrote in the letter, a copy of which was sent to AFP.