Israel Reels Over Rifts With Middle East Allies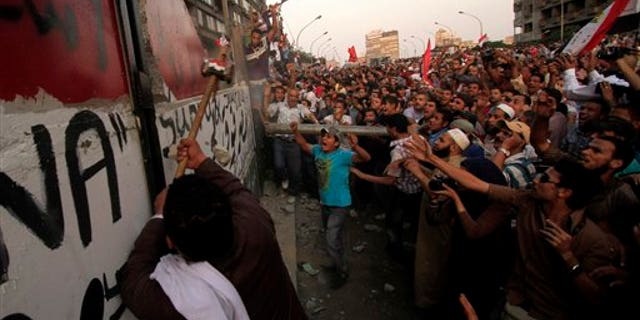 TEL AVIV – Israeli leaders are struggling to navigate a Middle East in which its strategic pillar of the last few decades—a three-way axis with U.S.-allied Muslim powers—has crumbled, a day after rescuing its embassy staff from a mob in Cairo.
Israeli Prime Minister Benjamin Netanyahu vowed on Sunday to reopen its Egyptian embassy after the staff retreated in the face of violent demonstrations Saturday morning. But the troubles in a second diplomatic mission in a week following a fallout in relations with Turkey underscores Israel's precarious position as ties with its two key regional allies are recast.
Against the backdrop of tense relations with the White House, the shift heightens the stakes for Israel as it braces for a diplomatic onslaught at the United Nations next week. That is when Palestinians plan to mount a statehood bid, raising the possibility of an outbreak of mass protests on Israel's borders.
Some Israeli experts suggested that Turkish Prime Minister Erdogan, who is set to visit Cairo on Monday, and Egypt's military rulers could overcome their historic rivalry and cooperate to on further isolating Israel.
Israel's embassy was overrun overnight Saturday by hundreds of Egyptian demonstrators, tarnishing a symbol of the two nations 32-year-old peace. According to Israeli media reports, only White House intervention with Cairo triggered a commando-rescue operation that averted a lynching of six security guards.
The Cairo demonstration came on the heels of a decision by Mr. Erdogan last week to downgrade ties, halt military commercial relations and consider a stepped up military presence in the East Mediterranean. Those actions came in response to Israel's refusal to apologize for its killing of Turkish activists on a ship that challenged Israel's Gaza blockade.
Click here to read more on this story from The Wall Street Journal.