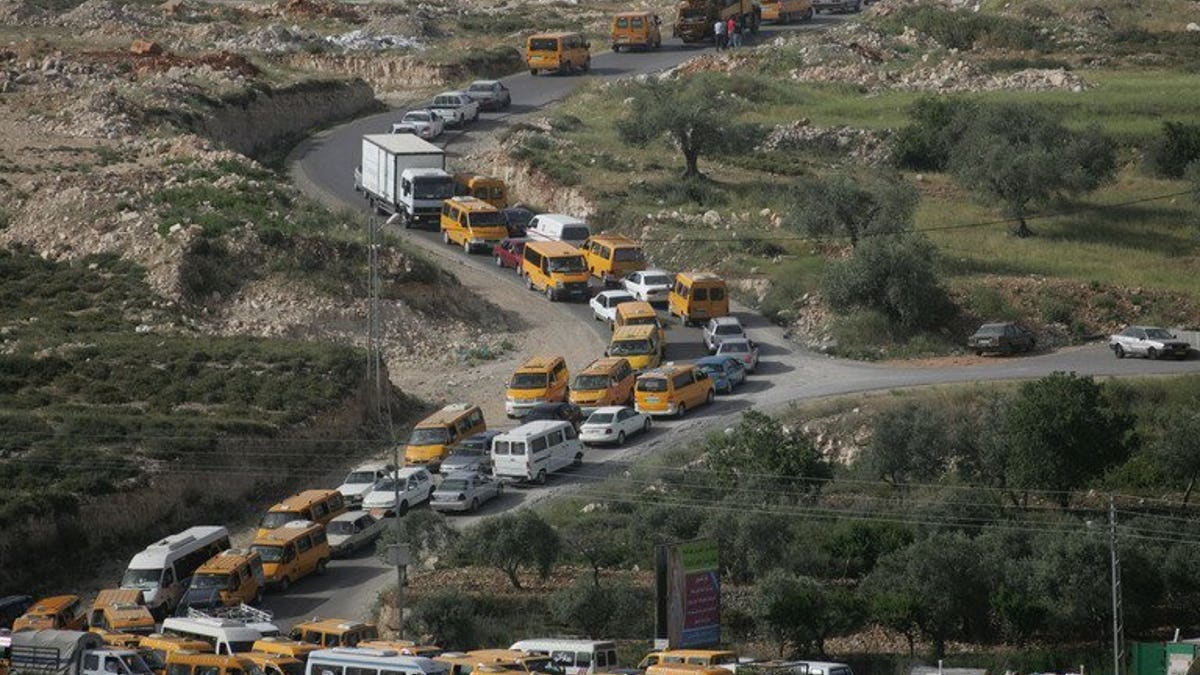 JERUSALEM (AFP) – The Israeli military is preparing to lift some restrictions on Palestinian movement in advance of possible renewed peace talks, army radio said on Thursday.
"It appears that in the next few days the future of negotiations between Israel and the Palestinians will be determined," its reporter for the Palestinian territories reported.
"In the light of security assessments, two roads in the territories are expected shortly to be opened to Palestinian traffic; one north of Ramallah and one close to Beit Haggai," he added, referring to a settlement near the southern West Bank city of Hebron.
The radio quoted the military spokesman's office as saying that the plans were a gesture for the Muslim fasting month of Ramadan and not linked to peace efforts.
The office did not immediately reply to an AFP request for comment.
Palestinian president Mahmud Abbas was to meet senior members of his Palestine Liberation Organisation in the West Bank city of Ramallah later on Thursday to brief them on his meetings in Jordan with US Secretary of State John Kerry, a Palestinian official said.
Kerry said Wednesday that his intense diplomacy in six visits to the Middle East was bearing fruit, narrowing gaps between Israel and the Palestinians.
The Palestinians have said that they will not renew peace talks, stalled for almost three years, until Israel agrees to accept as a baseline the borders that existed before the 1967 Middle East war, when it occupied the Gaza Strip and West Bank.
They say Israel needs to freeze all settlement construction in the occupied lands, including in east Jerusalem, which it annexed in a move never recognised by the international community.
Israel rejects such "preconditions".
Regional Development Minister Silvan Shalom told the radio that easing some restrictions on Palestinians' daily lives did not constitute bowing to preconditions.
"I think that in the framework of opening negotiations, if we carry out what is known as confidence-building measures which do not endanger security, such things have always been possible as part of a larger context," he said.
"If it is the judgement of security officials that such a thing does not damage security, then of course we have the possibility to do that."