Islamic State group launches new push on key army base in northeast Syria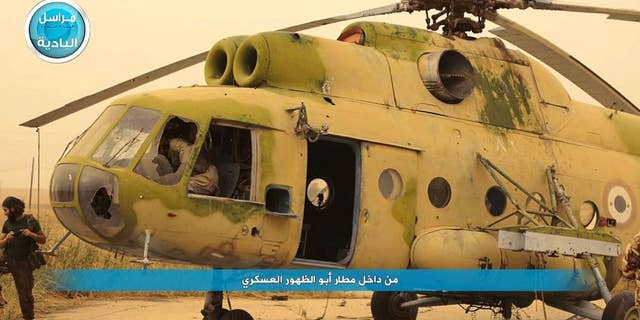 BEIRUT – A pro-Islamic State news agency and activists say the extremist group's fighters have launched a new push on a key military base in northeastern Syria,
The pro-IS Aamaq says IS captured the site of a rocket battalion overnight, about a mile away from the Deir el-Zour military base, following two suicide bombings that targeted soldiers guarding the area.
The Britain-based Syrian Observatory for Human Rights confirmed the attacks, saying intense clashes continue near the base. IS has been trying to take over the base since late last year. If captured, it would eliminate the last major government presence in Deir el-Zour province.
Thursday's IS push comes a day after Syria's government lost the last remaining army base in Idlib province. That base was taken by al-Qaida and other insurgents.