ISIS, Taliban joined forces in brutal Afghan massacre that killed 50, officials say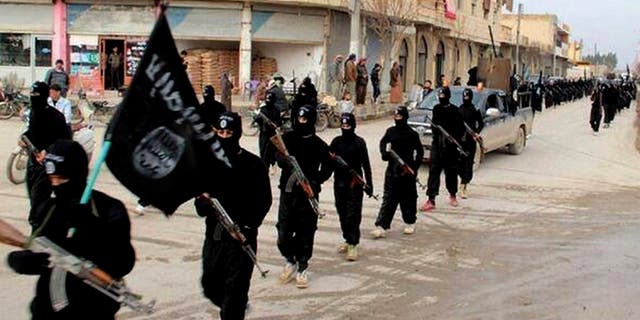 ISLAMABAD – Taliban militants collaborated with Islamic State commanders in a brazen attack on Saturday that killed more than 50 civilians and Afghan police officers in northern Afghanistan, local officials reported.
This new cooperation between the two brutal terrorist groups – which are usually adversaries and have fought turf battles in the past – could create serious trouble for the already struggling U.S-backed Kabul government.
Several local residents confirmed that some 600 insurgents, both Taliban and ISIS fighters, had overrun Mirza Olang village in the northern province of Sar-i-Pul.
ACCUSED TALIBAN AND ISIS FIGHTERS REVEAL INSIDE TACTICS, PERSONAL HISTORIES
Sharif Aminyar, the district governor of Sayad, said 50 people were killed, including women, children and 18 local Afghan police officers. Most of those killed were members of the ethnic Shia Hazara community.
"It was joint operation from ISIS and Taliban," Aminyar said. "The Taliban were led by Mullah Nader and [ISIS] was headed by Sher Mohammed Ghazanfar."
Many militants were foreigners speaking Uzbek, Turkmen and Punjabi, a language widely spoken in Pakistan, one of the villagers told Fox News.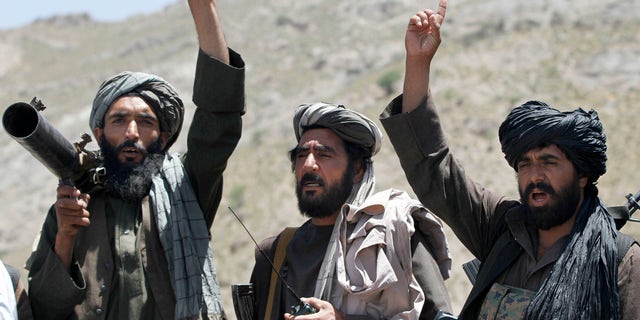 The Taliban has denied cooperating with ISIS and said it was an effort to "discredit" the group.
ISIS THREAT IN AFGHANISTAN SHOWS NO END IN SIGHT
"The Afghan government and its foreign masters are making false claims that we are working with [ISIS] just to discredit us in the local community," a Taliban commander said.
Government officials, however, quoted villagers as saying that locals were brutally killed in the Mirza Olang attack, including some who were beheaded. Dead bodies were thrown off a cliff, the villagers said.
About 150 families that were being held hostage by the Taliban were released Tuesday night, Zabiullah Amani, a spokesman for the Sar-i-Pul provinical governor said. Possibly dozens of others are still being held captive, the spokesman said, though it's unclear how many.
"[About] 235 civilians were rescued this evening from Mirza Aolang village with the intermediation of tribal elders and [the aid] of the governor's office," the spokesman said.
On Tuesday, the U.S. embassy in Kabul strongly condemned the attack.
"We extend our deepest heartfelt condolences to the families and friends of the victims of these inhumane and cowardly acts," the statement said. "We believe Afghanistan deserves peace and security not deliberate and murderous attacks that victimize innocent Afghans."
President Ashraf Ghani vowed revenge for the attack. But it underscores the fragile security in a war-torn nation.
As ISIS has slowly lost its stronghold on Afghanistan, with U.S.-backed Afghan forces able to regain most of the territory once occupied by the terrorist group, experts say a possible ISIS-Taliban collaboration is alarming.
"This ISIS-Taliban joint attack represents a nightmare scenario come true. The Taliban and ISIS are widely understood to be foes, not friends, because of the Taliban's close alliance with Al Qaeda — a bitter rival of ISIS. And yet Islamist terror groups in the Afghanistan-Pakistan region are all cut from the same basic ideological cloth," said Michael Kugelman, a south Asia specialist at the Woodrow Wilson Center in Washington D.C.
The U.S military estimates that only 60 percent of Afghanistan is in government hands while the rest is either contested or controlled by the Taliban or other insurgent groups like ISIS.
"We have to worry about the precedent it could set and the very troubling implications for Afghanistan's rapidly deteriorating stability," Kugelman told Fox News. "We shouldn't overstate the idea of Taliban-ISIS partnership. If the Sar-i -Pul assault was indeed staged by both groups, it could well have been a tactical decision to work together as opposed to a new long-term strategic plan."