ISIS taking advantage of Russian airstrikes, analysts say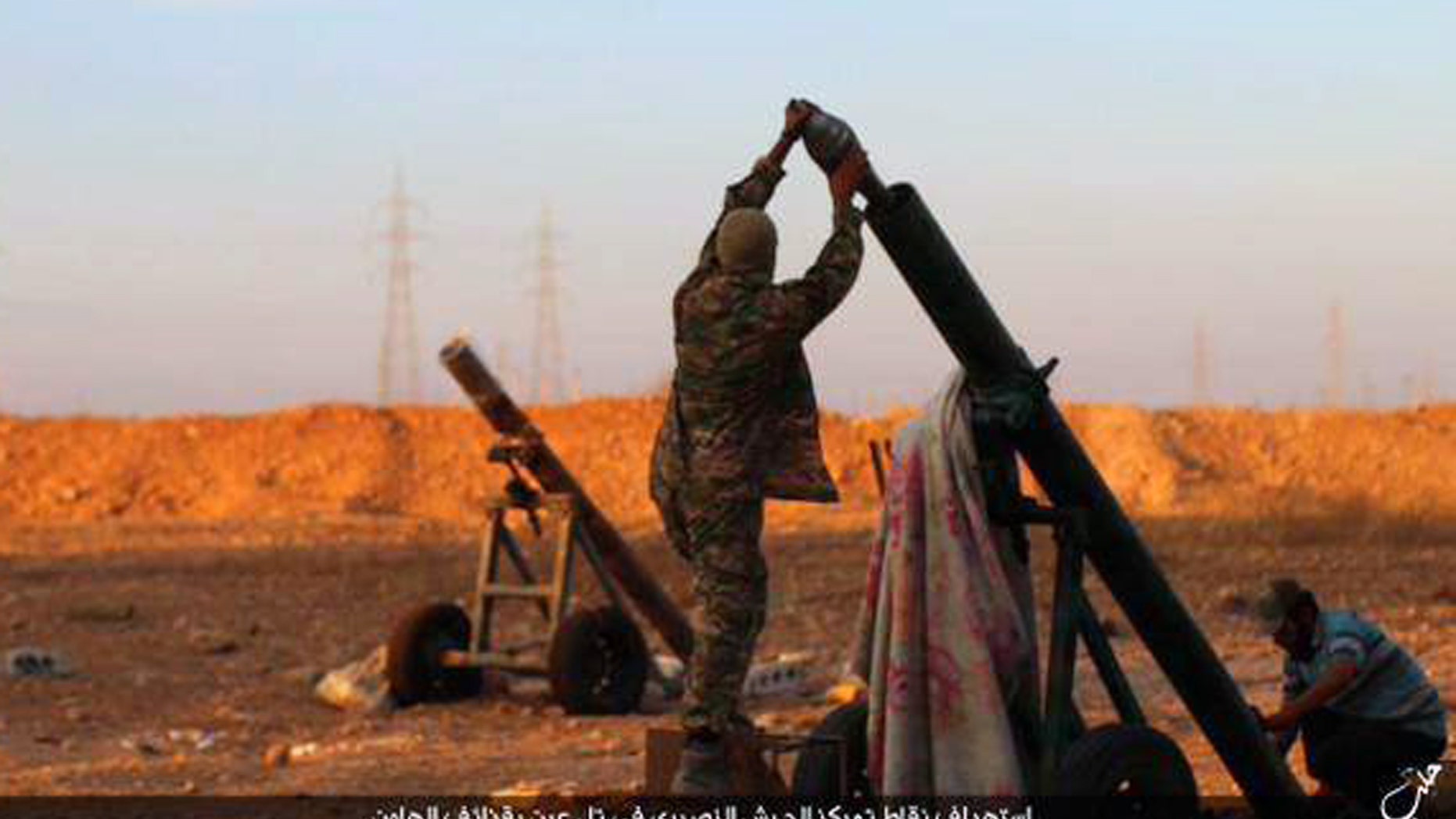 ISIS regained ground Friday by taking advantage of Russian airstrikes on Syrian rebels, the founder of the Syrian Observatory for Human Rights tells Fox News.
Rami Abdulrahman says ISIS defeated rebels and took over at least seven villages near Aleppo in 24 hours.
He says that is at least an indirect result of Russian airstrikes on more moderate rebels.
"Because of the Russian strikes, the rebels are always on the move," the expert told Fox News. "They are in one town one night, another the next."
Abdulrahman says ISIS has been able to take advantage of the rebels' disoriented state and regain ground.
ISIS militants in Syria launched their biggest surprise attack in months Friday, according to his activist group.
"Because of the Russian strikes, the rebels are always on the move."
Iranian state media reported that a senior commander in Iran's powerful Revolutionary Guard was killed by the Islamic State group on the outskirts of Aleppo city, but it was not immediately clear whether Gen. Hossein Hamedani's death was related to the new ISIS offensive.
An Iranian state television report said he was killed while "carrying out an advisory mission," and the official IRNA news agency read a statement by the Guard in which it blamed ISIS for his death. Both reports did not provide further details.
The new developments come amid a wave of Russian airstrikes that have targeted insurgents fighting to topple President Bashar Assad, and a ground offensive by the Syrian army in the country's central region.
Moscow says it is targeting mainly Islamic State militants, but U.S. officials and Syrian rebels have said the strikes have hit mainstream rebels for the most part and are designed to shore up Assad's embattled government and troops.
In the surprise attack, the Islamic State group seized a string of villages from rebels in Aleppo province Friday. The Syrian Observatory for Human Rights said the militants seized the villages of Tal Qrah, Tal Sousin and Kfar Qares north of Aleppo city.
The group also seized a former army base known as the Infantry Academy that rebels captured from the Syrian army two years ago. The base is located around 10 miles (16 kilometers) northeast of Aleppo city and about one mile (1.6 kilometers) away from a government-held industrial zone on the northern edge of Aleppo.
The pro-ISIS Aamaq media outlet said the group seized six villages and other strategic positions in Aleppo province after battling with armed opposition groups there. It said the group opened its blitz with a surprise attack on the Infantry Academy, forcing rebels positioned there to withdraw after a number of their fighters were killed or captured.
It said militants then continued their advance toward nearby villages, killing and wounding rebels and seizing "qualitative weapons and ammunition" from them along the way.
Opposition activists said the Islamic State group took advantage of Russian airstrikes and the rebels' preoccupation with fighting Syrian army forces on other fronts in central Syria.
"At a time when the rebels are waging fierce battles against the Russian occupiers in Hama countryside, Daesh seizes the Infantry Academy and a number of villages in Aleppo," said Hadi Abdullah, an activist with close links to a rebel coalition, known as the Army of Conquest alliance.
"Why didn't America attack Daesh fighters during their attack?" asked Rami Abdurrahman, director of the Observatory.
It was not clear whether Hamedani's killing was related to that IS offensive. Abdurrahman said he was killed on the edge of the Kweiras military airbase, which the Islamic State group has besieged for months. Syrian troops launched an offensive last week in an attempt to break the siege.
Kweiras base is about 31 miles (50 kilometers) away from the area of the IS offensive Thursday night.
"Brig. Gen. Hamedani was martyred by Daesh terrorists during an advisory mission in the outskirts of Aleppo" on Thursday afternoon, said the terse statement read on IRNA, using an Arabic acronym for the group.
Hamedani is one of the most senior Guard commanders to be killed in Syria, and the second to be killed this year. He was a veteran commander who had an important role in Iran's 1980-88 war with Iraq.
In January, Brig. Gen. Mohammad Ali Allahdadi was killed in an Israeli airstrike in Syria that also killed six Lebanese Hezbollah fighters.
Iran is one of Syrian President Bashar Assad's main allies. Tehran has provided his government with military and political backing for years and has kept up its support since Syria's civil war began in 2011.
Guard commanders repeatedly have said Iran only has high-level advisers in Syria, denying it has fighters there.
Assad is from the Alawites, an offshoot of Shiite Islam. Iran is majority Shiite. Syria's rebels are mostly Sunni.
Fox News' Greg Palkot and the Associated Press contributed to this report.