ISIS preacher executed for suggesting Baghdadi's dead, report says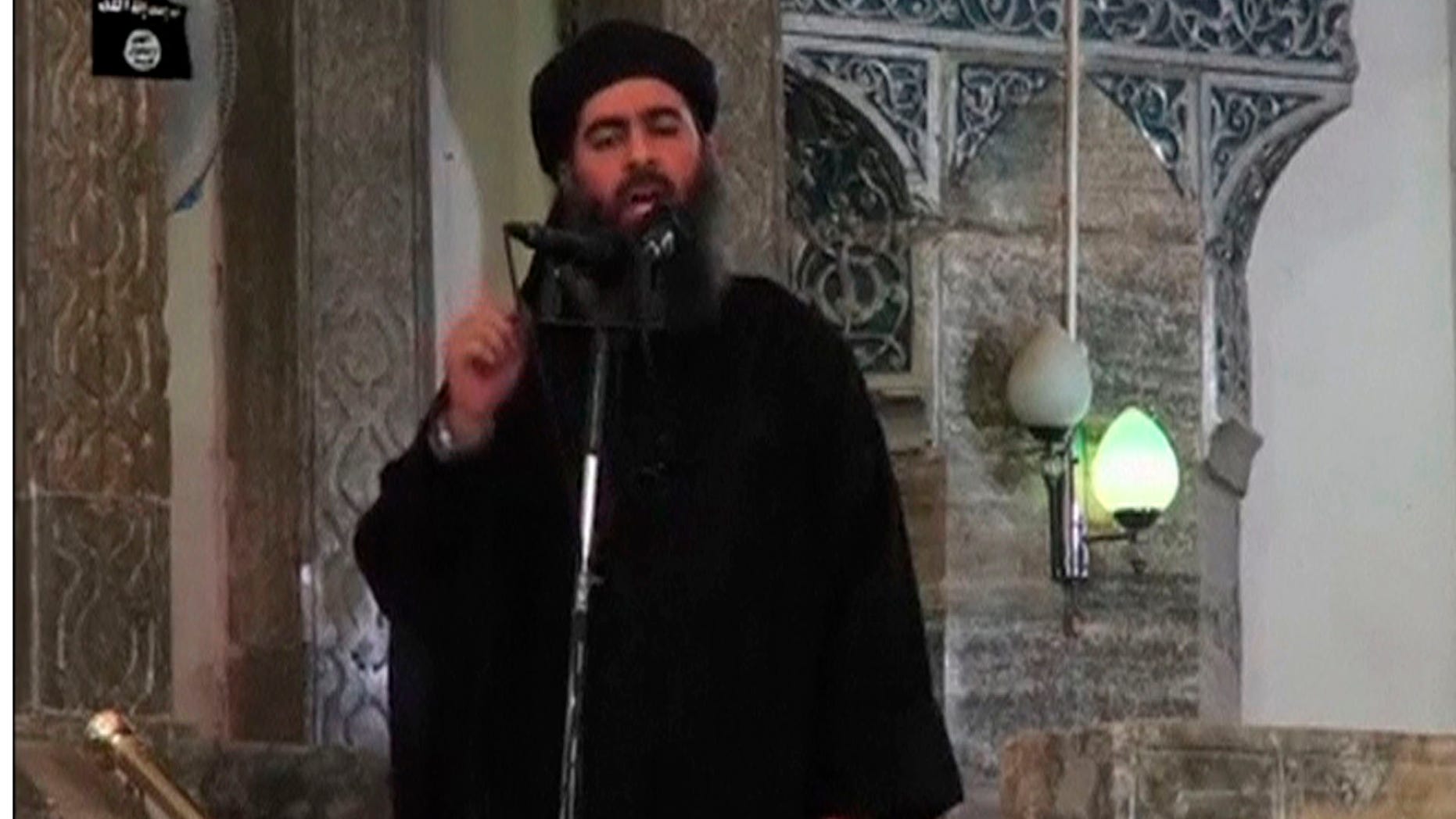 The Islamic State reportedly executed a top leader who revived suspicions that the group's runaway leader, Abu Bakr al-Baghdadi, may have been killed.
Abu Qutaiba was burned to death in Tal Afar, west of Mosul, Iraq, after being arrested for "stirring sedition" in a prayer sermon where he started crying and suggested Baghdadi's possible death, Iraqi News reported.
The group had previously ordered a punishment of 50 lashes to whoever brought up the issue of Baghdadi's survival, according to Alsumaria News.
ISIS GUNNED DOWN PREGNANT WOMEN, BABIES, FORMER NAVY SEAL RECALLS
Russia claimed last month that it was 100 percent certain of his death in a Russian airstrike in May; however, Pentagon officials have not confirmed it.
Meanwhile, Iraqi forces announced they have made significant gains in driving out ISIS from its Iraqi hub of Mosul, after recapturing the Mosul mosque last week.