ISIS fanatics turn captured Syrian soldier into missile, attach bomb to his head before tossing him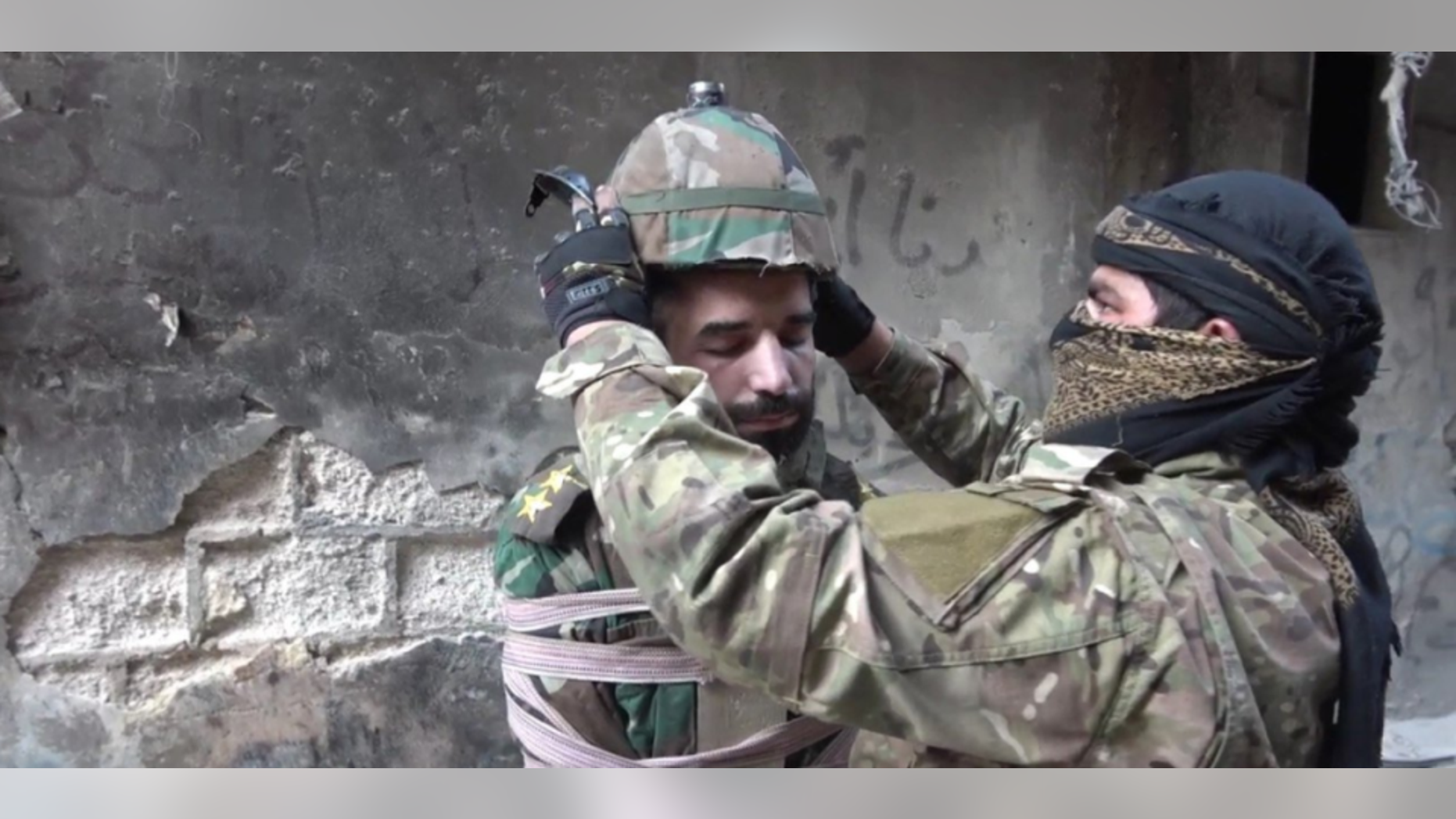 ISIS butchers have carried out one of the most chilling executions in the terror group's history - by turning a captive into an airborne bomb.
Images released on its propaganda channels show a captured and bound Syrian soldier being dropped head-first from a height and exploding on impact with the ground.
His body is bound tightly with cords and straightened with long, wooden planks - seemingly to keep him upright and aerodynamic.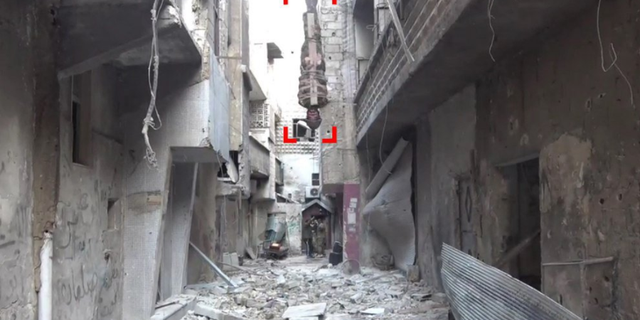 He was then fitted with a helmet filled with explosives, complete with an impact fuse on the top to trigger the device when his head hit the ground.
ANCIENT CHRISTIAN RUINS DISCOVERED UNDER FORMER ISIS-HELD TERRITORY
The man was then thrown off a building in ISIS-controlled territory in the Yarmouk area of Syria, close to the capital Damascus.
In one image too gruesome to show, the man's headless body lies motionless on the rubble.
Turning the prisoner of war into a human bomb may well have been vengeance for devastating airstrikes by Syrian and Russian armed forces on ISIS positions.+
ISIS DEPICTS TRUMP AS PRISONER IN PROPAGANDA PHOTO, THREATENS DRIVE-BY SHOOTINGS
A recent UN Security Council report said ISIS has held on to several Syrian regions including Yarmouk, where the brutal execution took place.
In his monthly report to the council, Secretary-General Antonio Guterres also said military escalation continued across Syria, including in de-escalation areas.
This story originally appeared in The Sun.