Iraqi PM: WikiLeaks Release Is Political Sabotage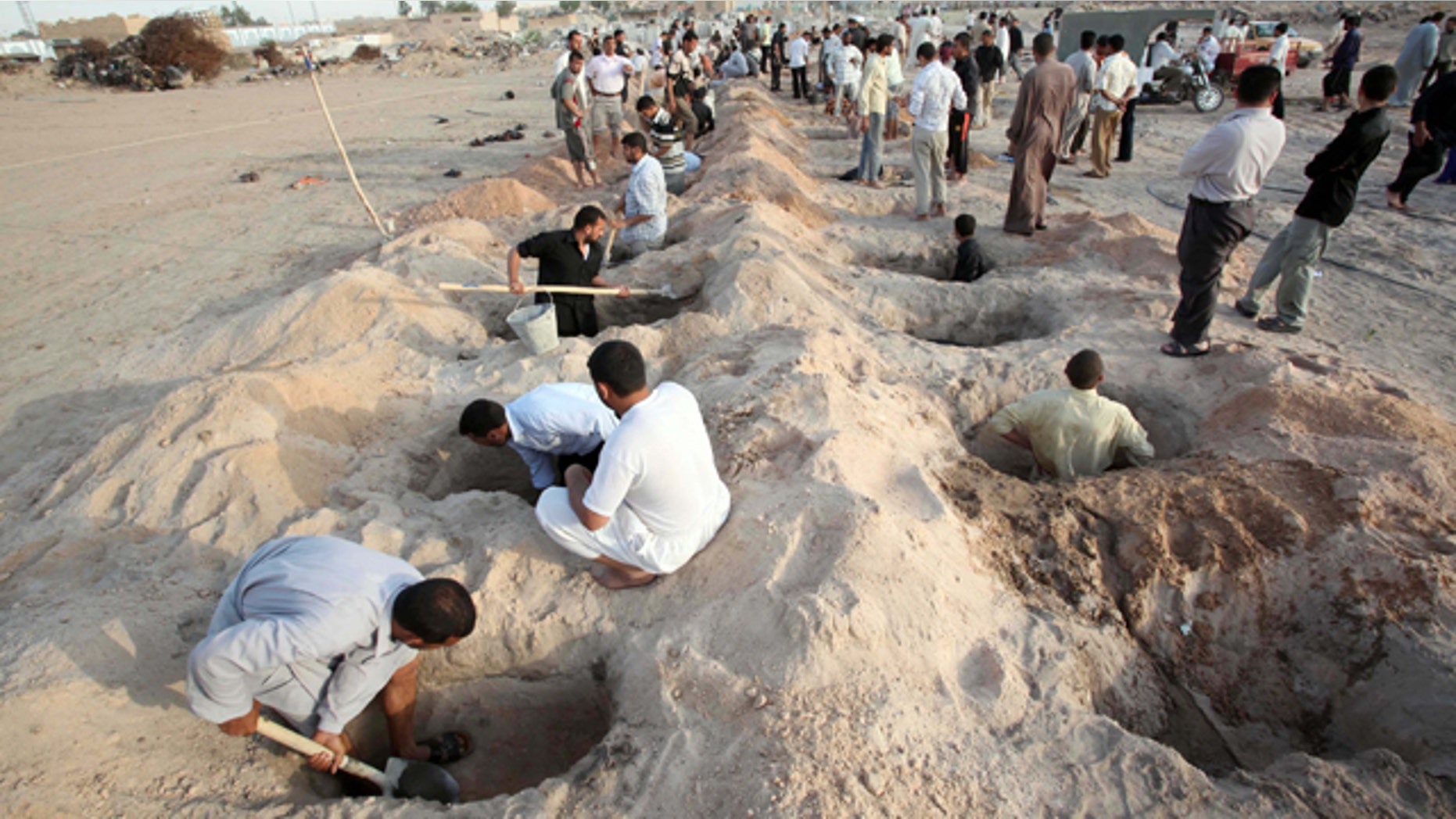 BAGHDAD – New documents detailing alleged prisoner abuse by Iraqi security officials prompted fresh doubts Saturday about Prime Minister Nouri al-Maliki's bid to remain in power for a second term.
The Shiite prime minister swiftly responded, accusing WikiLeaks of timing its document release to sabotage his re-election hopes.
The trove of nearly 400,000 WikiLeaks papers detail U.S. military reports of alleged abuse by Iraqi security forces -- some of which happened after al-Maliki became prime minister in May 2006. The documents were released as al-Maliki scrambles to keep his job, nearly seven months after national elections failed to produce a clear winner.
In a statement, al-Maliki's office lashed out at WikiLeaks, accusing it of creating a national uproar by releasing documents that it said were being used "against national parties and leaders, especially against the prime minister."
Al-Maliki's office questioned the timing of the release, but expressed confidence in "our peoples' awareness regarding such games or media bubbles that are motivated by known political goals."
The statement said the documents did not present any proof of detainees being improperly treated while al-Maliki has headed Iraq's Shiite-led government. Instead, it praised him as courageous for taking a tough stance against terrorists. It did not offer any details.
Cases of prisoner abuse were also widely reported in Iraq before al-Maliki took the top job.
Al-Maliki's political opponents quickly seized on the documents to highlight their long-standing concerns about a possible second al-Maliki term as prime minister.
A spokeswoman for the Sunni-backed Iraqiya political alliance that won the most seats in the March national election said the WikiLeaks documents show why it's important to have a power-sharing system of government in Iraq.
"Putting all the security powers in the hands of one person who is the general commander of the armed forces have led to these abuses and torture practices in Iraqi prisons," Iraqiya spokeswoman Maysoun al-Damlouji said in an interview Saturday.
"Al-Maliki wants to have all powers in his hands," she said.
Most of the victims of abuse at the hands of Iraqi security after 2003 were believed to be Sunnis. In that year, Saddam Hussein's Sunni-led regime was ousted and replaced with a government dominated by Shiites and Kurds.
In March, Sunnis turned out in droves to vote for the secular Iraqiya bloc led by former prime minister Ayad Allawi, who is Shiite. The Sunni push gave Iraqiya a narrow two-seat win over al-Maliki's State of Law bloc, but Iraqiya still fell far short of capturing enough support to control parliament and oust al-Maliki.
The close vote touched off a scramble as the sides seek enough support from other parties to secure a majority in the 325-seat parliament.
Until the WikiLeaks papers surfaced Friday, al-Maliki appeared closest to garnering the 163 seats needed for a majority, with the backing of anti-American cleric Muqtada al-Sadr, who lives in self-imposed exile in Iran.
The leaked documents include hundreds of reports from across Iraq with allegations of abuse. In a typical case from August 2006, filed by the 101st Airborne Division, U.S. forces discovered a murder suspect who claimed that Iraqi police hung him from the ceiling by handcuffs, tortured him with boiling water and beat him with rods.
A "serious incident report" filed in December 2009 in Tal Afar said U.S. forces had obtained footage of about a dozen Iraqi army soldiers -- including a major -- executing a detainee. The video showed the bound prisoner being pushed into the street and shot, the Americans said.
There was no indication of what happened to the video, or to the Iraqi major or his soldiers. The incident is marked "closed."