Iraqi officials: Suicide car bombing at police checkpoint in Baghdad kills 6 people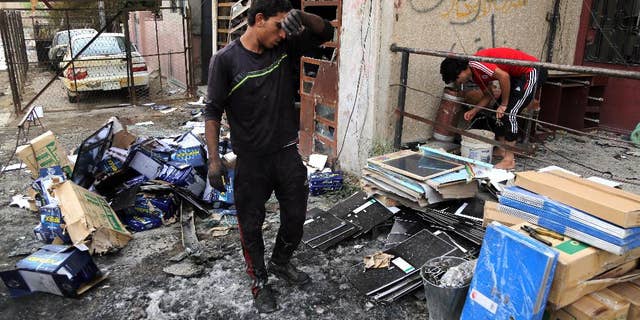 BAGHDAD – Iraqi officials say a suicide car bomb targeting a police checkpoint in the capital, Baghdad, has killed six people.
Police officials say the bomber rammed his explosive-laden car into the checkpoint in Baghdad's northern district of Shulla on Wednesday afternoon, killing three policemen and three civilians.
The officials say that at least 15 people were wounded and several cars were burned in the attack.
Medical officials in nearby hospitals confirmed the casualties. All officials spoke on condition of anonymity because they were not authorized to speak to the media.
Nobody immediately claimed responsibility for the attacks.
Baghdad and outlying areas see near-daily bombings. Many of them are later claimed by the Islamic State group, which seized large parts of the country during a stunning blitz last year.