Iraqi officials identify 6 victims from 2 Ramadi mass graves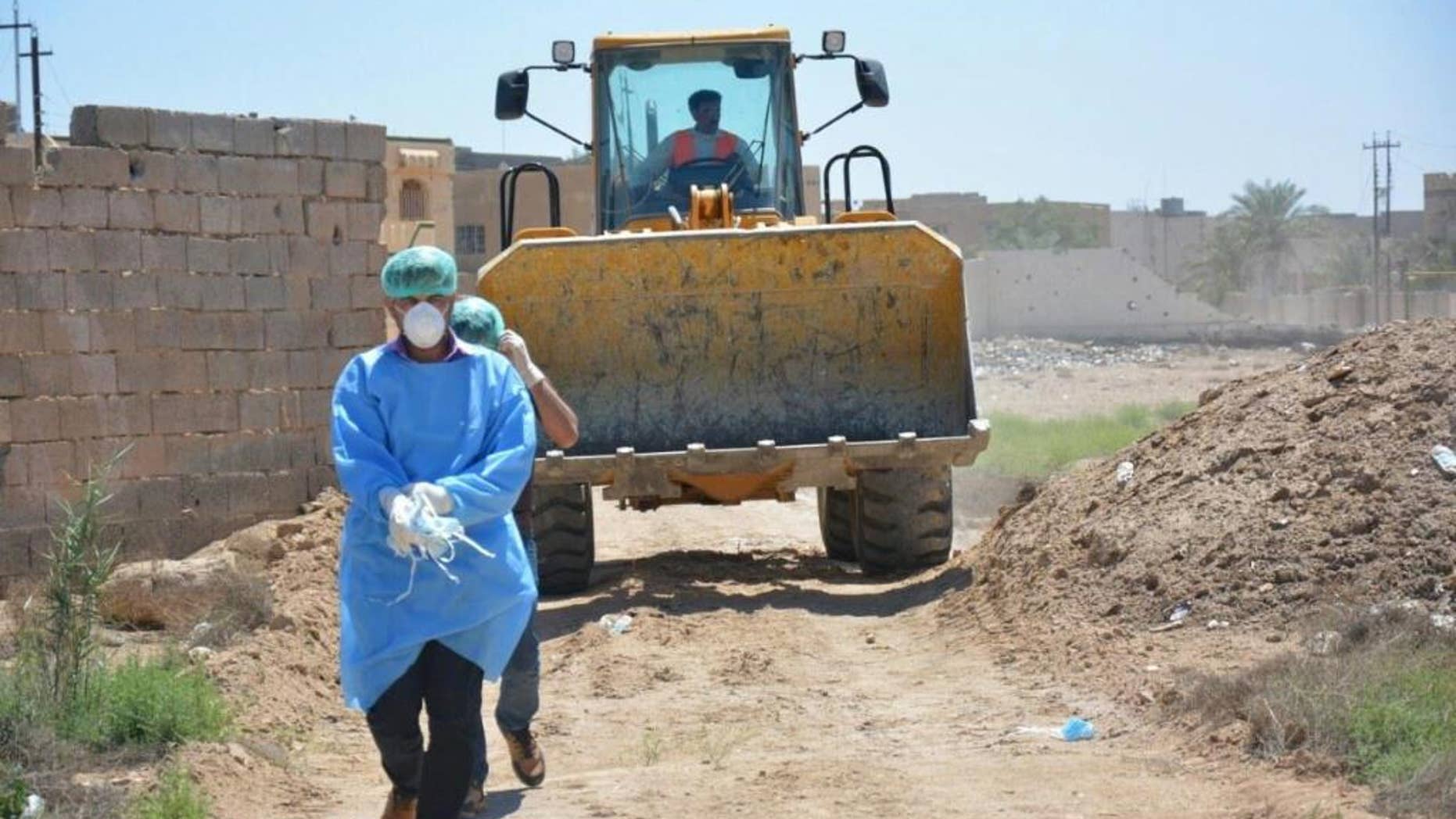 BAGHDAD – Iraqi officials say six dead bodies have been identified in the two mass graves recently unearthed in the western city of Ramadi.
The mayor of Ramadi, Ibrahim al-Osag, said Thursday that the six victims were identified as a policeman, his wife and son, two security personnel and a civilian. Al-Osag says the bodies, and those of some two dozen others, were reburied after DNA samples were taken.
Councilman Athal al-Fahdawi says 32 bodies have been exhumed so far, and authorities are waiting for more forensic teams.
Arrested Islamic State militants led authorities on Tuesday to two mass graves inside the city's soccer stadium, believed to contain up to 40 bodies.
Ramadi, the provincial capital of Anbar, fell to IS in May 2015 and was liberated in December.