Iraqi officials: Bombings at outdoor, sheep market near Baghdad kill at least 9 people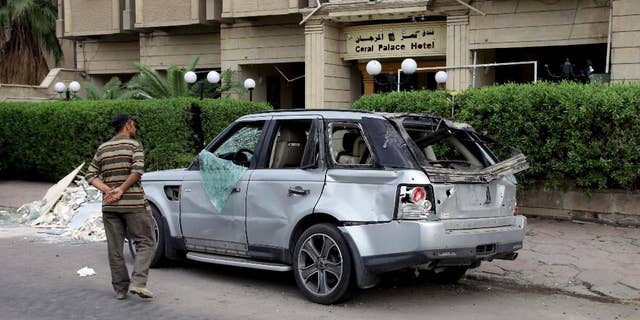 BAGHDAD – Iraqi officials say bombs have struck marketplaces near Baghdad, killing at least nine people.
One bomb went off at a sheep market in the Iraqi capital's western suburb of Suweib, killing five people and wounding 13. Police officials say the explosion happened around noon.
Earlier on Friday, a bomb blast near an outdoor market in the town of Madain, just south of Baghdad, killed four people and wounded 11.
Medical officials confirmed the casualties. All officials spoke on condition of anonymity because they are not authorized to speak to the media.
Iraq is embroiled in its worst crisis since the 2011 withdrawal of U.S. troops in the wake of a blitz this year by the Sunni militant Islamic State group, which has seized a third of the country's territory.