Iraqi man caught with guns, 200,000 bullets at Greece-Turkey border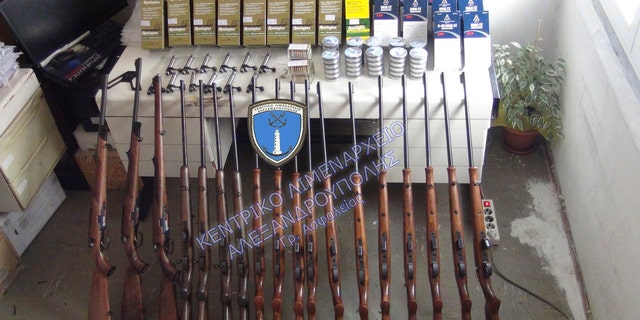 NEWYou can now listen to Fox News articles!
THESSALONIKI, Greece – Greek police say they arrested a British citizen on the main border crossing to Turkey carrying a large weapons cache.
The 40-year-old suspect is an Iraqi Kurd, a police official told The Associated Press on condition of anonymity because he wasn't authorized to speak about an ongoing investigation. Police say they seized four air rifles, eight scopes and 200,000 .22-caliber bullets.
Sunday's arrest took place hours after the coast guard detained two other British citizens, aged 35 and 36, in the northeastern city of Alexandroupolis. They were carrying 18 rifles and 40,000 bullets.
The coast guard says questioning of the two led police to the third suspect's arrest. In both cases, the weaponry was concealed in trailers towed by the suspects' cars.