Iraq Fears Unrest Amid Talk of U.S. Troops Extending Stay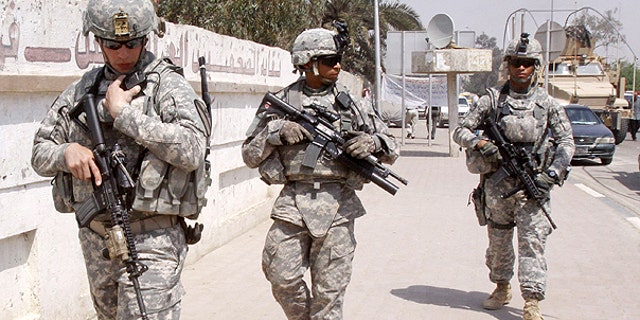 WASHINGTON — Senior U.S. and Iraqi military officials have been in negotiations about keeping some 10,000 American troops in Iraq beyond the scheduled withdrawal of all U.S. forces at year's end, according to officials familiar with the talks.
But the discussions face political obstacles in both countries, and have faltered in recent weeks because of Iraqi worries that a continued U.S. military presence could fuel sectarian tension and lead to protests similar to those sweeping other Arab countries, U.S. officials say.
A separate drawdown deadline is looming in Afghanistan, where President Barack Obama wants to see a substantial U.S. troop reduction starting in July. Some U.S. commanders have cautioned against making reductions too quickly.
Underlining Obama administration concerns that U.S. forces have been stretched too thin, the White House has put strict constraints on American military involvement in Libya. On Thursday, the U.S. said it was sending armed drones to support operations in Libya, but the administration has stood firm against sending any ground troops.
In Iraq, top U.S. military officials believe that leaving a sizeable force beyond this year could bolster Iraqi stability and serve as a check on Iran, the major American nemesis in the region, officials said. U.S. allies Saudi Arabia and Israel have echoed the concern that if the U.S. pulls out completely, Iran could extend its influence.
Adm. Michael Mullen, the chairman of the U.S. military's Joint Chiefs of Staff, arrived in Baghdad Thursday, urging Iraqi leaders to step up discussions soon if they want U.S. forces to stay beyond the end of 2011.
Click here to read more on this story from The Wall Street Journal.